LUKE MARSDEN: toughing out this virus together
Another six months?!
By Luke Marsden
Published 26th Sep 2020, 07:00 BST- 2 min read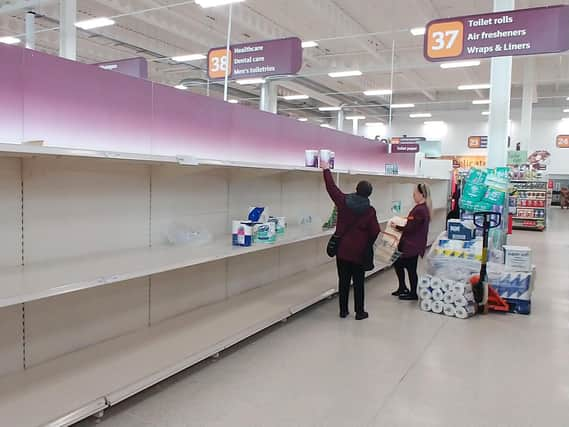 It's like being on a twisted version of Who Wants to Be A Millionaire and Chris Tarrant is about to hand over a cheque but instead says "but we don't want to give you that." In this case the cheque is our freedom.
I've seen many calling for a new national lockdown until March 2021. I'm not sure how that would even work. Will people start to build bunkers just to stockpile pasta and toilet rolls?
This will be tough, but we got through the toughest part of this virus earlier in the year and we can do the same again.
Even if Christmas Day does involve us clapping on our doorsteps wishing each other Merry Christmas like we are in a Dickensian novel.
Covid-19 is going to be the relative after a dinner party that you just can't get rid of.
Hopefully early 2021 we'll have the vaccine that we desperately need.
We must continue to be vigilant with our hand washing (my Apple Watch now seems to tell me off when I'm not doing 20 seconds!) mask-wearing and social distancing.
I was asked this week if I'd be confident enough to tell someone off for invading my space, I wouldn't hesitate: the only person who is allowed within 2m is my Westie, Lewi.
The 10pm curfew for pubs and bars is a blow but not a fatal one. As much as we can, let's continue to support Wigan town centre and our favourite haunts as they need us now more than ever. Some places are even offering draught pints in a can so you can carry on the (up to six people) party at home.
This week I also learned what a stitch in time saves nine means. Never too old to learn something new.