LUKE MARSDEN: We need a Robin Park shuttle bus to prevent more shop closures
​Where am I supposed to buy a new toilet seat from now?
Published 26th May 2023, 04:55 BST

- 2 min read
A few years ago, I bought my new kitchen from the store. It cost thousands but doesn't everything these days?
My one regret is not actually hiring Wickes to install it. Instead I hired a cowboy and so have spent the time since paying people to fix his mistakes.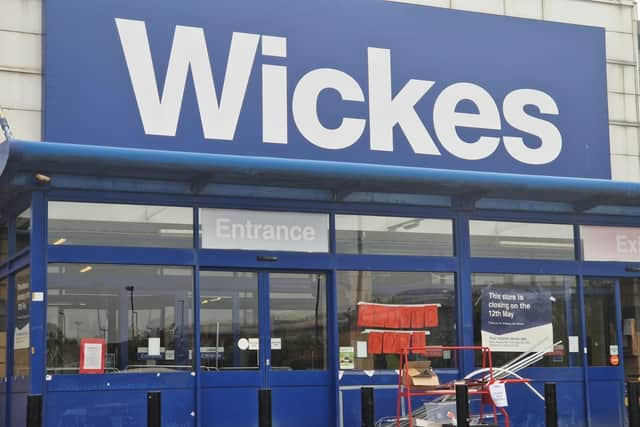 I did actually have to purchase a new toilet seat a few weeks ago and Wickes was my go-to shop.
Staff as ever were informative and helpful, and I just hope that they have relocated to the other stores or retired.
Robin Park is rapidly becoming a go-to destination for fast food outlets which, given the requirement in our town, it isn't a bad thing.
I'm sure the new and highly anticipated Taco Bell will go down a storm once finally open. The loss of Wickes, however, is very disappointing with only B&Q left otherwise we'll have to head back to Amazon.
I am fearful for what is next to close its shutters for good in our town.
We are losing practical shops and having them pretty much replaced with fast food grab-and-go outlets. Shopping has gone from an experience to a needle in a haystack expedition.
I've said time and time again in this column, whoever designed Robin Park's car park layout should be fired. Lewis Hamilton would struggle to navigate his way around it.
But we need a shuttle bus from the bus station to Robin Park so Wiganers can visit shops that used to be in Wigan town centre like M&S.
Without this sort of logical thinking, I think Robin Park will see more Wickes shut to be inevitably replaced with a drive-thru Greggs.
Shopping can become a great experience again. We just need to find a way of falling back in love with it, sooner rather than later.