Pushchairs buying guide: what to consider before you invest
Pondering the vast array of expensive travel systems? Unsure about what's best for your newborn?
Watch more of our videos on Shots! 
and live on Freeview channel 276
Visit Shots! now
Gemma Woolich, experienced mother of two and founder of prampicks.com, unravels the intricate world of prams and pushchairs.
On the surface, choosing a pushchair might seem straightforward. Identify a brand you favour, determine your budget, and select one that aligns with the age of your child, or perhaps children. Sounds easy enough, right?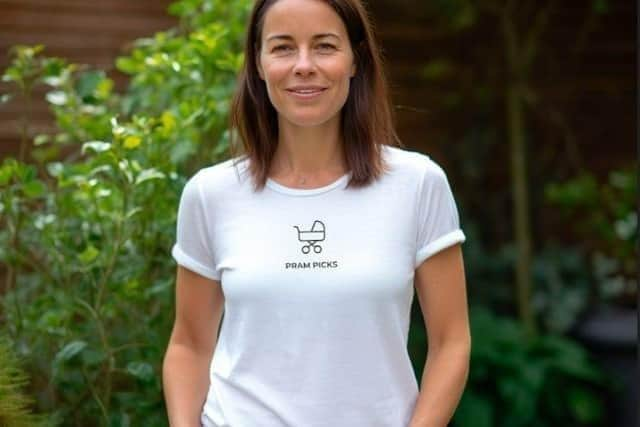 This was exactly my thought process as a first-time mum. However, I was swiftly immersed into the surprisingly intricate world of prams. From understanding chassis weights to deciphering seat recline options and the myriad of customisations, the journey was more involved than anticipated.
Pram vs. Pushchair vs. Buggy – What Sets Them Apart?
Initially, I thought that pram, pushchair, and buggy were essentially interchangeable terms. But in reality, they denote distinct products. A pram is tailored for newborns or younger babies up to about six months old and typically faces the parent. In contrast, a pushchair is designed for older babies and toddlers, is often forward-facing, and is sometimes referred to as a stroller. The term "buggy" usually pertains to lightweight, collapsible frames; these are frequently less than 5kg, while many pushchairs weigh over 10kg. Buggies are generally more affordable but might not be your primary choice for daily use.
Which Pushchair is Ideal for a Newborn?
Newborns should ideally lie flat in a pram to support their backs and facilitate optimal breathing. This posture is deemed healthier for their overall development compared to being angled. This implies that newborns often start with a chassis equipped with a carrycot. Yet, modern pushchairs with adjustable recline features now offer 180-degree lie-flat seat positions. Typically, a recline angle lesser than this isn't recommended until the baby is between three and six months old. You may be able to find good deals on pram travel system bundles which include car seats for newborns.
How Much Should One Budget for a Pushchair?
The answer varies depending on personal preferences and the intended usage duration. Prices can range from £300 to a whopping £2000, though second-hand markets often present great deals. Numerous brands now provide pram-pushchair combos comprising both a carrycot and seat unit, including the necessary adapters, on a shared chassis. While combination packages or travel systems might be pricier upfront, they tend to offer longevity, often lasting from birth until about three years of age, contingent on your child's growth.
Key Features to Consider When Buying
The intended use environment is a significant factor. Some models cater to urban settings, while others are more suitable for rural or off-road conditions. Consider where you'll frequently use it and the size of your car boot. For those who plan to use public transport, the pushchair's foldability during peak times is crucial. Jogging enthusiasts might lean towards a jogging stroller, which serves the dual purpose of exercise and regular use.
If planning for more children or considering the needs of older siblings, some pushchairs allow for additional attachments or converting to a double buggy. When diving into the specifics, testing multiple models can be invaluable. Aspects such as maneuverability, durability, seat reversibility, storage convenience, brake operations, and overall dimensions are vital.
Necessary Pushchair Accessories
While many prams come equipped with essential accessories, there are some you might need to procure separately. A rain cover is crucial, and for sunny days, a sun parasol can be beneficial. During colder months, consider a fleece lining or footmuff. Attachable toys can keep the baby entertained and make your pushchair easily identifiable amongst many.
Understanding Pushchair Regulations
Every pram or pushchair should exhibit a safety label, confirming adherence to the relevant British Safety Standards. When considering a travel system, remember that extended durations in a car seat aren't advisable for babies. Even though attaching a seat to the pram frame can be convenient, car seats are primarily for travel, not prolonged rest. It's often recommended to limit car seat usage, even during journeys, ensuring your baby sleeps in a flat position.
Gemma Woolich is the proud owner of prampicks.com. For further insights and reviews, visit her website.