Acclaimed mezzo-soprano to top the bill at Wigan Music Society's latest concert
Wigan Music Society bosses are billing it "an opportunity not to be missed" as a much-feted mezzo-soprano stars in their latest concert.
Published 12th May 2023, 15:45 BST

- 1 min read
Jane Irwin will be performing operatic treasures in the recital at Trinity United Reformed Church, Milton Grove, Wigan, at 7.30pm on Saturday June 3.
Also on the stage will be successful Wigan soprano Lucy Farrimond and the programme will feature arias and duets plus piano solo music from the singers' two accompanists John Gough and Matthew Lau.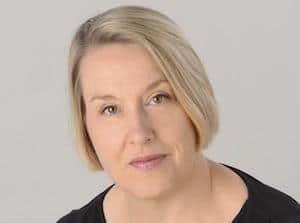 Jane has given recitals across the world with many acclaimed accompanists and orchestras in repertoire including Wagner and Puccini.
Lucy is a former student of Chetham's School of Music and is currently at the Royal Northern College of Music in her Masters year.
A society spokesperson said: "This is an opportunity to hear one of the greatest singers of our time – not to be missed."
Tickets are available on the door priced £15 for non-members, £12 for members and £5 for students.
There will be a 20-minute interval during which drinks, cakes or biscuits are provided free of charge during which the audience can mix and chat.
Early notice has also been given of some of the concerts that will make up a full season of Wigan Music Society concerts.
They are:
September 16 – The Telemann Baroque Ensemble with music from the baroque era, flute, strings and harpsichord;
November 4 – The Three Towns Choir with music from the shows;
February 10 – 2024 Lorna Day mezzo-soprano with Olivia Dance piano;
March 23 – Lewis Kingsley Peart piano recital;
April 27 – The Larisa Piano Trio
December 2 and June 8 slots have yet to be confirmed.