Charity's work in memory of Wigan toddler at a 'standstill' after losing its swimming pool
A Wigan charity set up in memory of a toddler who drowned on holiday is appealing for help to ensure it can continue to save other young lives.
Published 26th Jan 2023, 04:55 BST

- 2 min read
Updated 26th Jan 2023, 11:25 BST
DoIt4Loui was founded by Hindley Green mum Emma Aspinall after the tragic death of her two-year-old son Loui in Tunisia in 2013.
She wanted to make sure other tots knew what to do if they got into trouble in water and set up Infant Swim Survival, which teaches vital skills to help other youngsters.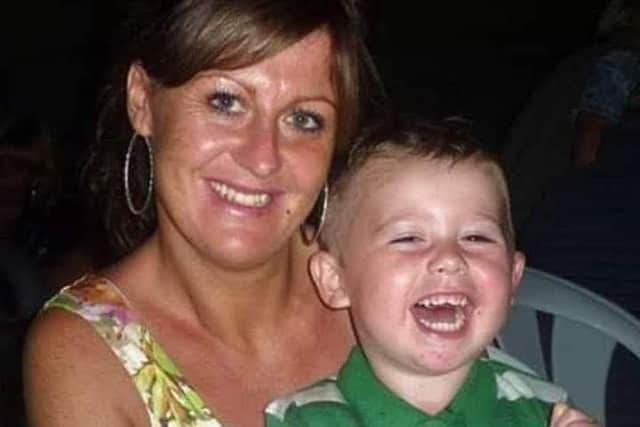 But she has been dealt a blow as she can no longer use the pool at a gym in Hindley to hold lessons for children.
It means the organisation's work is at a "standstill", as tots cannot learn what to do if they find themselves in trouble in water and those having maintenance lessons to keep up their skills have not been in the pool since November.
Danny Jones, a committee member for DoIt4Loui, said: "We can't do anything without a pool. DoIt4Loui and Infant Swim Survival are all aimed at teaching children survival skills and without a pool, we can't do that."
He said the instructors were keen to get into a pool as soon as possible, as there is a "massive" list of youngsters booked onto courses and parents are becoming concerned their children will not be prepared for swimming on holiday.
The charity's long-term goal is to open its own pool, but until that is possible, the team needs somewhere else to hold its life-saving courses.
Countless attempts have been made to find another swimming pool for lessons, but they have been unsuccessful so far.
Mr Jones said: "We have gone down every avenue. There is no availability at council pools, we have been to privately-owned pools and gyms, but there's nothing available.
"There are a lot of pools in the Wigan area that we don't know about. It doesn't have to be a big pool."
Ideally they need a swimming pool available in the morning for younger children and in the late afternoon/early evening for those attending after school. The four instructors could even hold lessons in different locations if needed.
Anyone who can help is asked to contact DoIt4Loui or Infant Swim Survival via their websites or Facebook pages.