Daughter appeals for help to pay for mum's funeral after 10-year cancer battle
Donations are pouring in to help pay for the funeral of a much-loved mum, who has died 10 years after being diagnosed with cancer.
Published 25th May 2023, 15:45 BST

- 2 min read
Joanne Cunliffe, 54, died on Saturday at her home in Leigh, just weeks after being told the disease had spread to her spine and was incurable.
She was survived by her two daughters, one son and four grandchildren.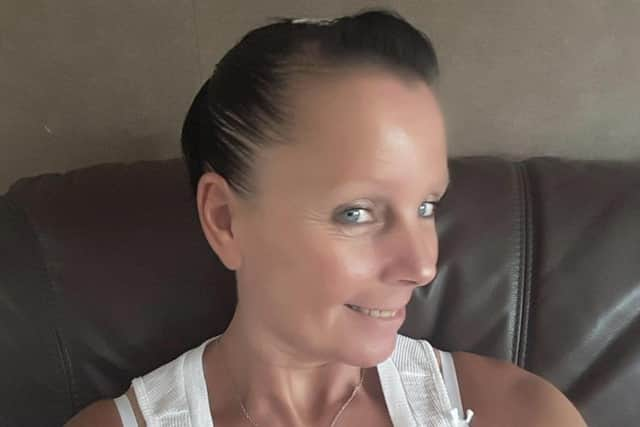 Her daughter Shannon Cunliffe, who lived with her mum, has launched an online appeal to pay for a funeral, as she is struggling to cover the bill herself.
Already more than £1,700 has been donated for the send-off, which will be held at Wigan Crematorium on a date yet to be set.
She is still collecting donations to make sure she can provide the funeral her mum deserves.
Shannon, 20, who has a one-year-old son and is pregnant with a daughter, said: "I didn't think the GoFundMe page would do as well as it has done. I was charged £2,600 for a standard cremation because that's what she wanted. I'm putting money to it myself.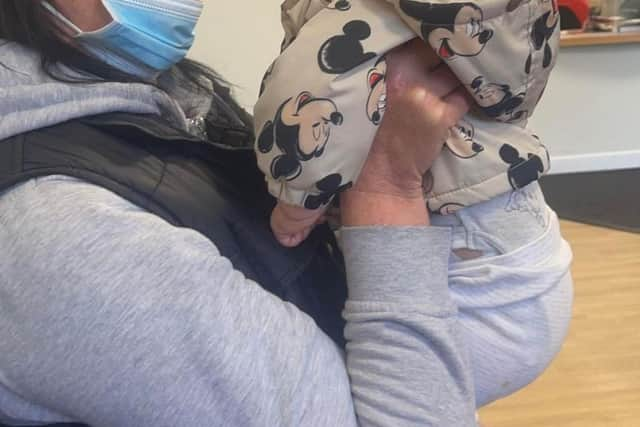 "I have gone back to get horses and a carriage for her to make it a lot nicer."
Joanne spent her early years down south before moving to Lowton in her teens and attending Lowton High School.
She worked in warehouses, enjoyed eating out and loved spending time with her family. She was a doting grandmother and was "really excited" for the upcoming arrival of another granddaughter, already buying clothes for the baby.
Shannon said: "She was a really well-respected person. She was proper loving and would do anything for anyone. She would go out of her way, even if she was struggling herself. She was loved by quite a few people."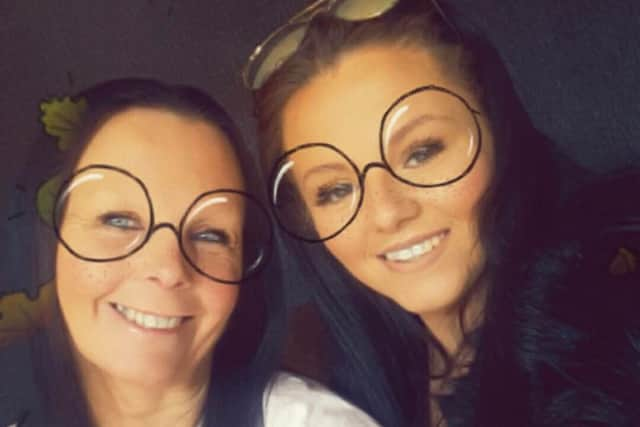 Joanne was diagnosed with breast cancer in 2013 and received the all-clear the following year after having chemotherapy.
But in 2018 she was told the cancer was back, had spread to her breastbone and was incurable, so she was given medication to control it.
In 2021 she was rushed to hospital after collapsing and doctors found she had a brain tumour, which was cancerous, and she underwent surgery to remove it.
After being treated in hospital for pneumonia and coronavirus in November last year, she returned home and appeared to be back to her normal self.
But on April 25, she become very ill and had problems with her back, with a scan revealing she had fractured her spine in five places. Test revealed the cancer had spread to her spine and was incurable.
Joanne had radiotherapy to help ease her pain, with the last session on Thursday, May 18.
Shannon went to Blackpool for a night with her son on Saturday and became concerned when her mum did not respond to phone calls and text messages.
She contacted a neighbour to ask them to check on her mum and they discovered Joanne had died.
Her family is waiting to find out if a post-mortem examination will be held before they can finalise arrangements for her funeral.