'Don't suffer in silence': Wigan long Covid sufferer urges people to get help
"It's like hitting a brick wall and I'm always tired and breathless."
Published 22nd Feb 2021, 10:43 BST

- 3 min read
Updated 22nd Feb 2021, 10:44 BST
These are the frightening words of long-Covid sufferer Debbie Parkinson, from Standish, who has been battling the debilitating effects ever since she had the virus in October last year.
Debbie, 64, who has asthma and diabetes, suffers with a range of symptoms including tiredness, breathlessness, chronic fatigue and a loss of smell.
Now the Standish with Langtree ward councillor has spoken out in a desperate bid to raise awareness of the long-term health effects of Covid-19.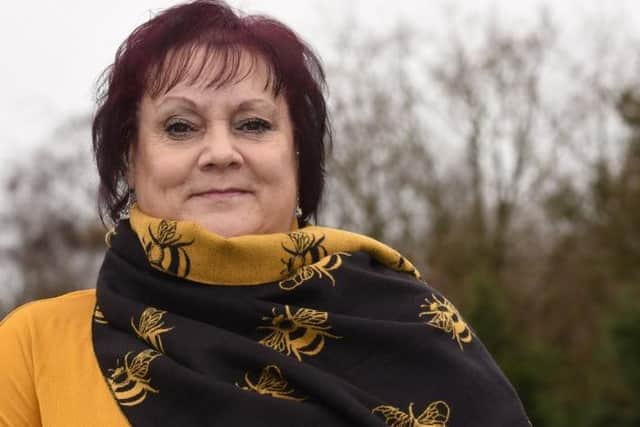 Debbie said: "After having the virus, I was in hospital with a clot on my lung and I had to inject myself every day for three weeks when I come out.
"To this day, I always feel tired and breathless and I've had to change my inhaler to a steroid one which has helped.
"I've had a long-Covid referral from the doctor and I'm awaiting a telephone conversation with a chronic fatigue syndrome clinic.
"It just feel like I'm hitting a brick wall and it's a good job I'm working from home as I'm not sure how I would have coped."
And Debbie praised her GP surgery, Beech Hill Medical Practice, for their support throughout.
She said: "My GP rings me every fortnight to see how I feel and my nurse also calls to check how I'm doing with my new inhaler. They've been fantastic."
However, Debbie said more needs to be done to raise the profile of long-Covid and provide services to people who need it.
In the long-term, she said it would be "another pressure on the NHS" and something which employers need to understand when workers do start to return to the office.
She said: "Long-Covid is something that is beginning to be reported and Jo Platt, the former Leigh MP has got it.
"It's one of those things you can't see and it's invisible, so it's harder for people to understand.
"Employers will also need to be more aware for when people start returning to the offices.
"A lot of people read Facebook and social media and they're saying that the number of deaths is going down and the situation is getting better.
"But although the deaths are really sad and awful, long-Covid is going to be a big problem for NHS resources in the future."
Going forward, Debbie said the government needed to be looking at 'Covid hubs' for sufferers.
She said: "I'm not sure where the government are up to with this.
"You get pulmonary rehab for chronic fatigue, but it's all done in separate clinics and we do need a more combined approach that gets people together and stops from needing a number of different appointments."
Her drive to raise awareness has seen Debbie write a number of blogs for Public Health England (PHE) North West to educate people about long-Covid.
She added: "PHE have shared a bit of what I've said about long-Covid on Twitter and the rest of it is being published soon. I would just urge people to come forward and get help if they're struggling. Don't suffer in silence."
Thanks for reading. If you value what we do and are able to support us, a digital subscription is just £1 for your first month. Try us today by clicking here and viewing our offers ...