End of an era as lunchtime supervisor says goodbye after 41 years at Wigan school
A grandmother who has spent more than four decades serving meals at a Wigan high school is starting her retirement.
Published 10th May 2023, 04:55 BST

- 1 min read
St Edmund Arrowsmith High School in Ashton has seen many changes over the past 41 years, but lunchtime supervisor Audrey Roberts has always been there.
Now, at the age of 76, she is hanging up her apron as she starts her retirement.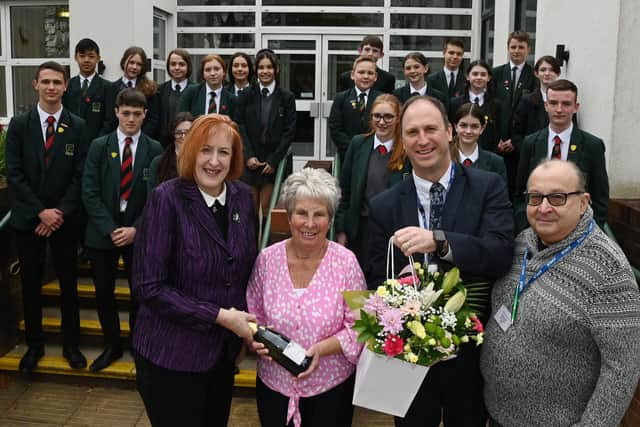 She said: "I have been here for 41-and-a-half years. It's been good. It has been an enjoyable job with lots of nice people."
Mrs Roberts, who has a son and two grandchildren, did not plan to work at the school for so long when she first stepped into the kitchen.
"I finished a job and I was looking for something else," she said. "You had to put your name down to get on school meals because it was a very sought after job when you had children.
"I came here and I have been here ever since. I didn't think I would be here for this long but it's been good."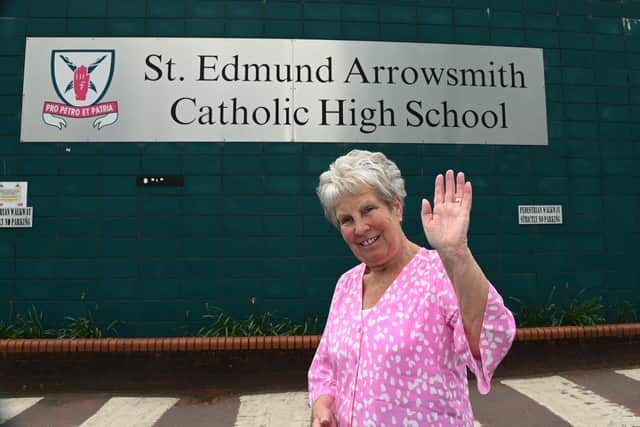 Mrs Roberts, who lives in Ashton, has decided it is now time to say goodbye.
She said: "I am getting older and I am tired. I walk here every day and back and it's a good walk and I am on my feet when I am here. It's hard, but it's one of those things."
A special event was held for Mrs Roberts, where pupils held a guard of honour, former headteachers attended and Makerfield MP Yvonne Fovargue presented her with a bouquet of flowers.
She will continue working at the school for the next four weeks as she eases into retirement.