Life after lockdown: What's the first thing you will do?
The end of the lockdown may be several weeks away yet but that hasn't stopped Wiganers pondering a positive future and a return to normality.
Published 15th Apr 2020, 09:27 BST

- 2 min read
Updated 15th Apr 2020, 15:04 BST
Watch more of our videos on Shots!
and live on Freeview channel 276
Visit Shots! now
While it may be mundane, the importance of lockdown is still absolutely vital, as coronavirus reaches its peak in the UK.
We asked people on our Facebook page what's the first thing they would do after restrictions have been lifted, here's what they said:
Liz Sherriff said: "Apart from visit my dad and catch up with my daughter and 9 month old granddaughter I'll be inviting family and friends round for a garden party! Then a supermarket shop!! Then I'm going to dunham massey, Manchester, Southport and Llandudno!"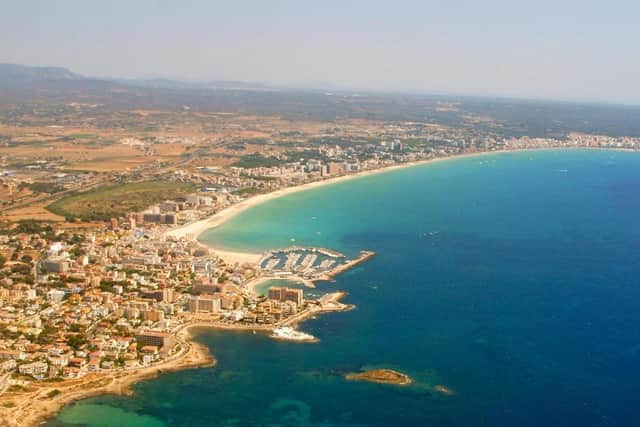 Gill Lowe said: Go hug my daughter, son in law, and my gorgeous grandsons and won't let go!! Then travel down to Dorset to get a huge hug from my wonderful dad!! Cant wait."
Karen Dickinson said: "Go straight round to my son & daughter in laws to cuddle my gorgeous granddaughter who was born prematurely weighing 1lb4oz for the 1st time, she weighs a healthy 6lb2oz now - it can't come quick enough."
Sarah Taskeer said: "Run straight around my Nans house with my little girl to snog her face off and squeeze her tight! (Nan lives at the side of us) me and my little one have missed her, so so much!"
Alison Boo Bate said: "Hug all my friends and neighbours who have looked after me. I am high risk as I'm having chemotherapy. My friends and neighbours have been the best."
Mark Lloyd said: "See my family - and organise a get-together to make up for those we have missed so far - my youngest niece's birthday which came right at the start of the lock down, my eldest brother's birthday which we will miss next week and our usual Easter get-together which we have also missed - complete with cakes and presents!"
Chantelle Peet said: "After obviously seeing family I am taking my 2yr old to the zoo !! And pampering myself having may nails, lashes and brows done."
Keith Smith said: "Go to one of the fantastic live music events at The Boulevard."
Steve Cain said: "Let the grandkids run riot in our house again. Always moaned about it but miss it now."
Lisa Davies said: "Go to Plata Tapas and sit out in the sun with a glass of sangria."
Jordan Tracey said: "McDonald's, Nando's & Albert's Standish in one day."
Maria Sd said: "Ring the fire brigade to remove me from the house coz I will be too fat to get through the door."