Man plagued by leaking pipe for 13 months can finally take a shower after Wigan Today steps in
A disabled council house tenant says he is "fed up" waiting for a leaking pipe to be fixed for more than a year.
Published 2nd Jan 2023, 15:45 BST

- 2 min read
Donald Dickins, 58, from Bickershaw, has not been able to take a shower for over 13 months now.
He tried running a bath instead, but it took almost two hours to fill due to the low pressure so it was never hot enough.
He says engineers have been out to assess the problem and have both told him that the lack of water pressure is down to a leak in a pipe at the front of the property, which belongs to the council.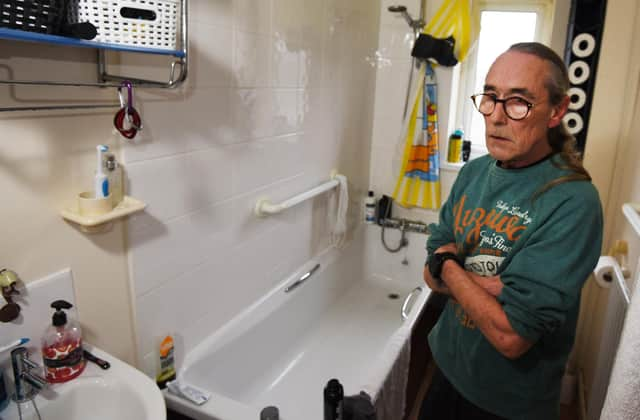 Recently, the pressure dropped completely and now he has no hot water for a bath or heating and is relying on boiling his kettle for a wash and to do thedishes.
The council has sent out an engineer to install a replacement boiler, which Donald says is "unnecessary" as it has done nothing to resolve the issue.
He said: "November 27 2021, I went to have a shower and Icouldn't.
"I checked the needle on the boiler and it was at the bottom. I turned the two taps to increase the pressure but it just wouldn't budge.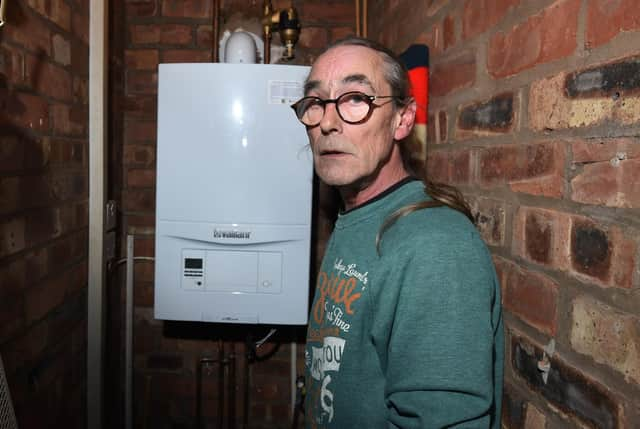 "I kept trying for a few days and the I rang the council in early December of 2021 to let them know.
"The council came over and did some work on it but it didn'thelp.
"They told me that there must be a leak in the pipe from outside which is affecting the waterpressure.
"They told me to contact United Utilities. I called United Utilities and they sent out an engineer to have a look.
"They looked at the pipe at the front but told me that the leak is in the pipe belonging to the council.
"I contacted them again and they sent someone out who also determined that there was a leak.
"I waited and waited. At this point I could just about run a bath but it would take about an hour and 45 minutes to have enough water because it would just trickle.
"It was still hot water at the time but nothing would come out of the shower.
"At least three times the council promised that they would come out and sort it by Christmas.
"I buried my dad last year and had to put my mum into a care home as she has vascular dementia.
"All that and this, I've just had enough. I feel like nobody is listening to me. I just want the pipe fixed."
A Wigan Council spokesperson said: "Following reports of low water pressure in this property, a joint visit with a plumber is planned to take place to determine if there is a leak between the property and the roadside supply.
"Previous visits have taken place including from our gas contractor, Liberty, who have visited the property to resolve an initial issue with the boiler which related to low pressure.
"While investigations are under way and until a more permanent solution can be found, temporary heating has been supplied at the property."