New Wigan borough youth hub already having an impact
A state-of-the-art Wigan borough youth hub, which has only been open a few months, is already proving popular.
Published 20th Mar 2023, 12:52 BST

- 3 min read
Updated 20th Mar 2023, 12:52 BST
The multi-million pound facility in Leigh has welcomed an average of 150 young people for its weekly evening open sessions and 140 have already been inducted into the gym.
Local organisations including Wigan Council, Wigan and Leigh College, the Department of Work and Pensions, Everything Human Rights community group and Wigan Youth Zone are also working in partnership with the hub to run programmes, advice sessions, or targeted youth groups for teenagers to get involved in throughout the week.
The council's aspiring futures team are on hand to offer careers and education advice and have already reported nine young people successfully committing to a new education opportunity or job.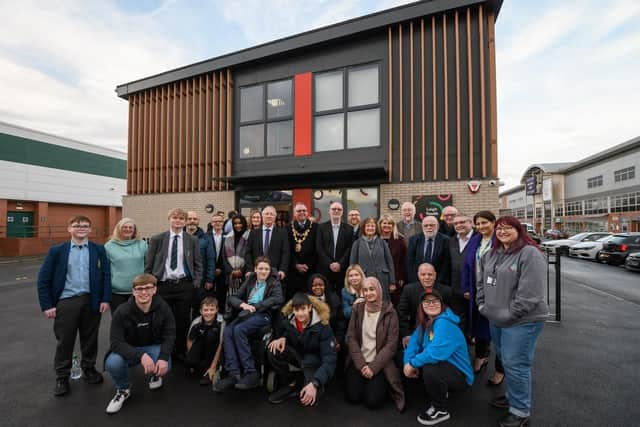 Coun Jenny Bullen, cabinet member for children and families, said: "Leigh Youth Hub was purpose built to help improve the health, wellbeing and employment prospects for local young people and even though the facility is in its infancy, I'm so pleased that it is already having an impact."
The hub – made possible by a £2m investment by Wigan Council - was officially opened last month but had opened its doors to young people for several months prior to that.
Part of the ethos of the facility is that alongside offering a range of activities and support, young people will be encouraged to develop the confidence and skills to access other opportunities in the nearby area, such as Leigh Sports Village, Leigh Harriers and Athletic Club, Wigan and Leigh College, local community groups and Pennington Flash.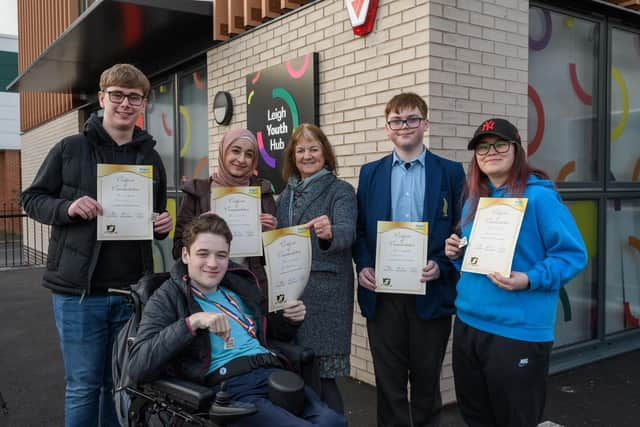 Some short-term courses and introductions to local organisations have already been run at the hub to help achieve this, including a popular cookery programme, boxing sessions for girls, led by Boxing for Better, a visit from Leigh Cycling Club, and the Leigh Bike Library initiative, which is now based at the hub and gives young people the opportunity to loan bikes and cycling equipment for free.
Coun Bullen said: "I'd like to thank all of the local organisations, who are working in partnership with us, to help make Leigh Youth Hub a success.
"The benefits of this approach are starting to be realised already and I'm looking forward to seeing all the new opportunities that will be offered to young people as the work progresses.
"I'd also like to thank our young people's steering group, who have been a big part of making this facility a success and to all of the young people who have had the confidence to call in and give one of the opportunities a go."
Young people have been involved in the development of Leigh Youth Hub since its conception in 2021, following a council-led survey, which saw around 400 young people have their say.
A youth steering group was formed to help make sure that the development of the hub and activities and support offered there, would always be appealing and accessible to local young people.
The group continues to meet to share ideas, shape the ongoing development of the hub, and, as a now constituted group, apply for additional funding.
Ben, 17, has been part of the steering group since the beginning.
He said: "I have been very impressed with what I've seen and hope it will be valued by young people in the borough."I can't believe how quickly the development has progressed and I'm happy with how our ideas have been considered by Leigh Sports Village and Wigan Council. I'm pleased with their ongoing commitment to listening to our advice."
Steering group member Cheryl, 14, said: "I didn't think I would like being part of this group, but I did.
"I sometimes feel anxious about things, but it's made me open up and I've realised I'm more outgoing than I thought I was.
"If you're a young person and you're bored and stuck inside, coming here could be a good change.
"You could come on your own as you will definitely make new friends here.
"Just come along once and see what you think. If you don't like it there's nothing lost but you might regret it if you don't come and see what it's all about."