Police chase which ended in deaths of two men was 'legitimate and proportionate'
A police pursuit which ended with the deaths of a Wigan dad and his friend was "legitimate and proportionate", a jury has ruled.
Published 1st Feb 2023, 14:50 BST

- 2 min read
Updated 1st Feb 2023, 14:50 BST
Patrick Connors, known as Paddy, and Thomas Sharp, known as Tommy, were both fatally injured when the Mercedes car they were travelling in crashed into two taxis in Salford on September 23, 2020.
The vehicle – driven by Mr Sharp – was being pursued by a police car at the time, as officers thought the speeding car might have been stolen or involved in a crime.
An inquest was held at Bolton Town Hall to look into the circumstances of their deaths, which included five days of evidence.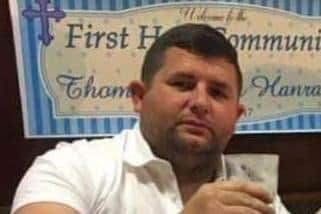 After four hours of deliberations, the jury of six women and four men returned on Wednesday with a narrative conclusion.
They found the men both died from chest injuries as a result of a head-on collision with a taxi.
Mr Sharp's driving had prompted a "legitimate and proportionate police pursuit", they said, and the "speed and position" of the car on the road were "major factors" in their deaths.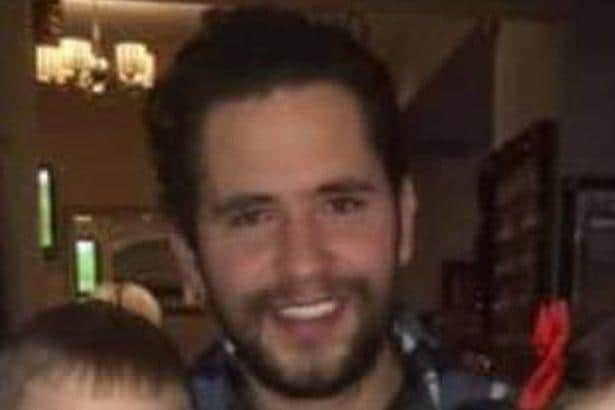 The jury found it was not possible to say if Mr Sharp being over the legal driving limit for alcohol and drugs and the "unroadworthy" condition of the car were contributing factors.
Coroner Timothy Brennand thanked the members of the jury as he discharged them.
The inquest earlier heard Mr Connors, who lived in Golborne, had spent September 23, 2020 at a funeral and wake in Wigan, and met up with his friend Mr Sharp, from Salford.
Shortly before midnight, Mr Sharp was driving a Mercedes C200 through Lower Broughton in Salford, with Mr Connors in the front passenger seat, and they caught the attention of police officers in a parked car.
The officers began following the Mercedes covertly at first, but when it ignored a request to stop, they started a spontaneous pursuit of the vehicle.
The Mercedes was described as travelling at more than 70mph in a built-up area and went through red traffic lights, before crashing into two Uber taxis travelling in the opposite direction on Frederick Road.
The first collision was a "glancing blow" which led to Mr Sharp being unable to control the Mercedes, with the second crash leading to the fatal injuries suffered by both men.
Neither of the men were wearing a seatbelt, the inquest heard.
The emergency services attended and efforts were made to help both men, but Mr Connors, 36, was pronounced dead at 12.28am on Thursday, September 24. He was survived by his wife Margaret and four children.
Mr Sharp, 29, was taken to Salford Royal Hospital but was confirmed to have died at 12.56am. He was married to Alicia and they had two children.
As he concluded the hearing, Mr Brennand said what happened highlighted the importance of wearing seat belts.
He also praised the efforts of emergency workers who treated Mr Sharp and Mr Connors "without sparing or giving any thought for their own personal safety" during the coronavirus pandemic.