Residents vow to fight plans to drain Wigan quarry
People living in Appley Bridge are extremely unhappy about the proposal to remove the water from East Quarry in Appley Bridge.
Published 26th Jun 2020, 07:00 BST

- 2 min read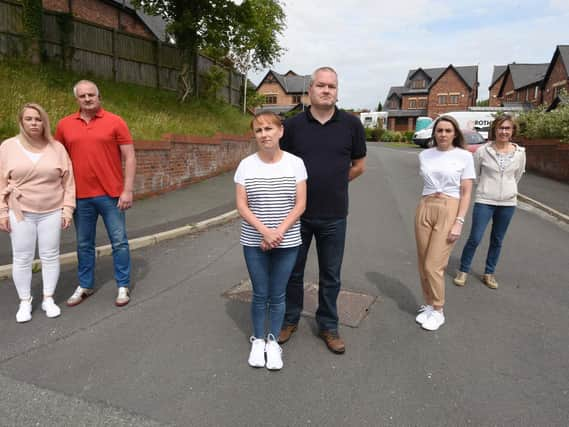 Objections have been sent to the Environment Agency about the application for a Water Abstraction Licence which is currently under consideration.
Residents acknowledge there have been safety issues with people trespassing to swim in the quarry, but say draining the site is not the solution.
And they are implacably opposed to a long-term plan involving it being filled in using inert materials and then a planning application for a housing development being submitted.
They say this would simply exchange one problem for a longer list of major issues which they would be living alongside for years.
Susan Dingle said: "Many residents of our village are against draining the quarry. This will leave it significantly more dangerous than the lake itself."
Anne Fletcher said: "If this quarry is drained and then landfilled, the quality and way of life for our village will be devastated for decades.
"We would still have a large, deep hole in the ground for many years because landfilling can take a very long time to complete.
"Some people would be attracted to climb the dangerous steep sides or ride bikes at the bottom. Trespassing following the draining of the quarry would not be restricted to warm weather but would be an all year-round event.
"This could lead to the village exchanging a few days of anti-social behaviour for 10 years or more of landfill dust, noise and pollution from tipper trucks.
"I hope that residents and businesses think long and hard about supporting the draining of East Quarry."
Similar plans for landfill in an old quarry on the slopes of Parbold Hill a few miles away have attracted more than 1,000 objections.
Concerns have been raised about how long it would take to drain East Quarry and the risk of flooding along the water courses used.
It is also feared the quarry's tracks, revealed by the draining of the water, would attract off-road motorcyclists and quad bikers.
There are also worries the local infrastructure could not cope with more homes.
The residents have suggested the quarry could alternatively be preserved and then opened to the public as a nature reserve.
Mrs Dingle said: "This area has become a wildlife haven with rare breeding birds taking residence such as swifts, oystercatchers, kingfishers and cormorants plus swans, Canada geese, coots, kestrels and crows along with rare breeds of bat, butterfly and newt.
"An annual report launched by Sir David Attenborough revealed 40 per cent of UK species are in decline and loss of habitat is one of the biggest causes.
"Quarries such as this have been preserved successfully in other parts of the country."