Seniors' dance class is such a hit it is rolled out to Norway
A dance tutor's ground-breaking ballet class for older Wigan people proved so successful she was invited to Norway so it could be rolled out across Scandinavia.
Published 29th Jan 2023, 12:30 BST

- 2 min read
Kerry Devine is the principal and founder at Dance Steps ballet school in Bradley Lane, which has been a rip roaring success locally with its Silver Swans programme aimed at the 55-plus age group.
But her fame is spreading, and now she has just returned from a mission to Scandinavia on behalf of the Royal Academy of Dance (RAD) to spread the gospel about its fitness and mental health benefits.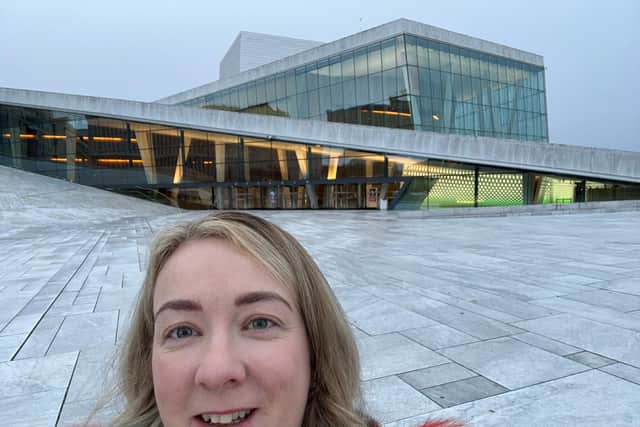 Kerry was one of Britain's very first Silver Swans tutors, which she launched here in 2018. The classes cover ballet moves, but they are adapted to suit the different abilities of the people there.
And she now also teaches, under the RAD umbrella, other licensed tutors to teach the programme "safely and professionally."
She was invited to Oslo by RAD Scandinavia manager Karen Lund, and will be off to Edinburgh in February expanding Silver Swans north of the border.
The course was delivered in the wonderful surroundings of Norway's National Opera House in Oslo.
Kerry said: "I'm a tutor for the Royal Academy of Dance and one of the original people that started the Silver Swans programme in 2018.
"It's really taken off in the UK and I was invited to Norway to launch the programme for the whole of Scandinavia.
"I have my own dance school in Standish where I run the Silver Swans class. I teach the course to ballet teachers so they can gain their licence and qualifications to go out and teach the course. It's very different to teach an older learner than it is a child. I've also taught a lot of people with dementia and Parkinson's disease. It's a health benefit as well as being a fun social class."
The Dance Steps studio in Bradley Lane, Standish, provides expert tuition in all aspects of dance for children from the age of two up to adults of all ages. To find out more, call the dance school on 01257 472078.