Tragic death of 'larger than life' dad five years after suffering profound brain injury on his birthday
A dad of three who suffered a devastating brain injury on his 44th birthday died in hospital five years later after suddenly becoming seriously ill, an inquest heard.
Published 20th May 2023, 04:55 BST

- 2 min read
Mark Singleton was a "well-loved and larger than life character", who was close to his family, loved socialising and made many friends as he travelled the world supporting Manchester United.
But an inquest at Bolton Coroner's Court heard his life changed when he went to see a friend on April 30, 2017 – the day of his 44th birthday – while his mum was setting everything up for a party.
While there, Mark choked on food, causing him to go into cardiac arrest and suffer a hypoxic brain injury.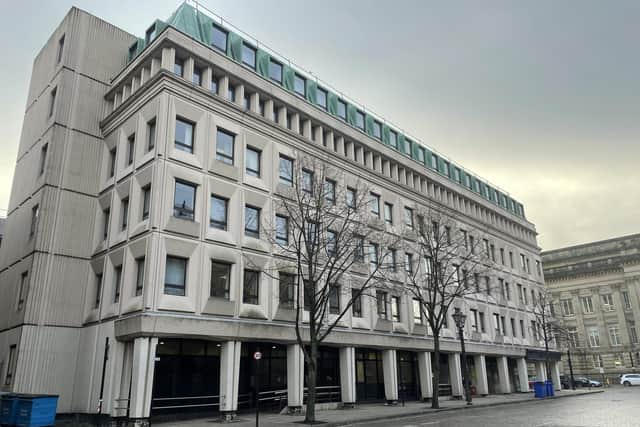 He was rushed to Salford Royal Hospital and admitted to the critical care unit, but the injury had a massive impact and meant he needed full-time care.
Dr Krystyna Walton, a consultant in neurorehabilitation, told the inquest Mark was in a minimally conscious state.
He was conscious, interactive, smiled appropriately and could look at people and follow them with his eyes, but he could not swallow, had severe weakness in his limbs and had periods of vomiting and low oxygen levels.
He had a tracheostomy to help stop saliva going into his lungs, but it was not a complete seal and he had episodes of aspiration pneumonia and was at risk of infections, the inquest heard.
Mark spent a year in the hospital before being transferred to The Priory Highbank Centre in Bury and later moving to 3L Care in Atherton.
He was given antibiotics in December for chest infections, but the court heard that was not unusual.
Two doctors who saw him at the care home on December 20 said they did not have any concerns, with Dr Walton saying she was "very confident" in the care being provided to him.
But Mark was rushed to Royal Bolton Hospital at around 9.30am the following day suffering from severe shortness of breath.
Tests showed he had influenza A and acute promyelocytic leukaemia, with a chest X-ray suggesting he also had bronchopneumonia.
Mark's family was told the prognosis was "very poor" and he could not begin chemotherapy to treat the leukaemia as he was so unwell.
Medics worked to treat Mark, but his condition deteriorated and he died in hospital that evening, aged 49.
A post-mortem examination was not carried out, but after hearing from several doctors, coroner Simon Nelson recorded his medical cause of death as bronchopneumonia, caused by influenza A and acute promyelocytic leukaemia, with the profound hypoxic brain injury being a contributory factor.
Dr Walton said blood tests carried out in the months before his death did not show any signs of leukaemia, though the court heard it can develop quickly.
Mr Nelson recorded a lengthy narrative conclusion about the circumstances surrounding Mark's death and said he did not believe he would have died if he did not already have the brain injury.
"It was, sadly, very much a premature death," he said.