'Tragic' death of Wigan man facing up to his problems
A "perfect storm" led to the death of a Wigan man with health problems who was working to overcome his drug addiction, an inquest heard.
Thursday, 29th April 2021, 7:00 am
Simon Shawcross was 41 when he died on May 3 from heart failure, which had been exacerbated by him taking methadone and a synthetic cannabinoid known as spice or black mamba annihilation.
An inquest at Bolton Crown Court this week heard Mr Shawcross, of Linney Square in Scholes, had been a long-term drug user, but was focused on kicking the habit and had reduced his substance misuse.
He had a methadone prescription and bought spice instead of the heroin and crack cocaine he previously used.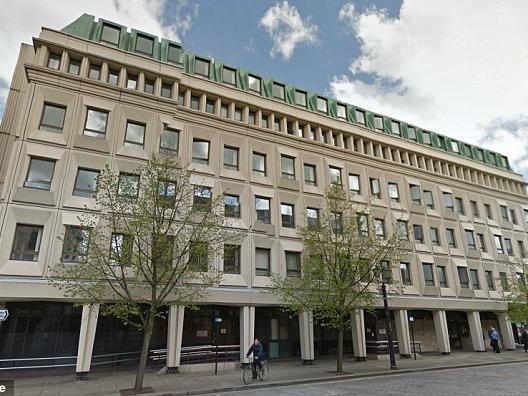 Bolton Coroner's Court
But he had several health issues and had hoped to have surgery to treat a pulmonary condition, which was delayed due to the pandemic.
Mr Shawcross was found collapsed on May 3 at his father's home on Shildon Close, New Springs, where he had been staying.
He was in cardiac arrest and was taken to Wigan Infirmary by ambulance, but he could not be saved.
A post-mortem examination revealed he died from acute heart failure, caused by left ventricular hypertrophy (thickening of the wall of the heart) and distal pulmonary thromboembolism (blood clots in the lungs).
Consultant pathologist Dr Emil Salmo said his heart weighed 646g, with the normal range 250 to 300g.
He had a therapeutic level of methadone in his body and had taken a synthetic cannabinoid, which were listed as contributing factors to his death.
Dr Robin Condliffe, a consultant physician at Sheffield Teaching Hospitals, said Mr Shawcross had been diagnosed in 2018 with chronic thromboembolic pulmonary hypertension, a rare condition involving blood clots.
Surgery was planned, but the decision was made to delay it in 2019 so he could address his drug misuse.
He was instead given medication, with the dosage increased in March 2020 as Mr Shawcross was having breathing problems.
Doctors hoped to carry out the surgery in 2020 as he was dealing with his drug addiction, but this was delayed due to the coronavirus pandemic.
Dr Condliffe said: "It's extremely unfortunate that Covid came along. I think the Covid pandemic did have a factor in the outcome here."
Coroner Timony Brennand said there "may have been a differing outcome" if Mr Shawcross had the surgery, but did not find any failings in his treatment.
He recorded a narrative conclusion that Mr Shawcross died from naturally occurring disease, exacerbated by the effects of methadone and synthetic cannabinoid, with a background of previous recreational drug misuse.
He said Mr Shawcross's death was "particularly tragic" because he had been making "great strides" to overcome his drug addiction.
Mr Brennand said: "People reading of this death may come to the view that Simon Shawcross, because he was a known drug addict, brought upon himself his own problems. Whilst there is some logic to that interpretation of events, that is a harsh and, in my judgement, over-simplified view when one comes to deal with individuals such as Simon, who through a variety of circumstances become gripped by the addictions that follow recreational drug misuse.
"This clearly was a curse for him and also for his loyal and loving family, who had clearly embarked on a course designed to try to help Simon to help himself. He was provided with accommodation at his father's address to help him through the difficulties of lockdown.
"It is clear to me, from the statements that have been provided, that the family were doing whatever they could to assist Simon in relation to his addiction and to provide the support that Simon needed to ensure that he refrained from relapsing to more sinister forms of drugs that had played a role in his life before."
​Thanks for reading. If you value what we do and are able to support us, a digital subscription is just £1 for your first month. Try us today by clicking here