Transgender Wigan prison officer stars in smash hit new jail documentary
A transgender Wigan man who hit the headlines by changing from Jessica to Jaxon while working as a prison officer has now become a TV star.
Watch more of our videos on Shots! 
and live on Freeview channel 276
Visit Shots! now
Jax Feeley features in the smash hit new Channel Four documentary Banged Up, which sees celebrities, including Eastenders legend Sid Owen,Tory MP Johnny Mercer and Gogglebox's Marcus Luther incarcerated with real ex-cons and prison officers.
Two of the four episodes have been screened and 30-year-old Jax, who has since left the prison service to campaign for transgender rights and understanding, figures prominently.
The fly-on-the-wall programme was filmed in June at the now closed Shrewsbury Prison and sees the celebrities sharing cells with murderers and robbers while experiencing the explosive tensions that can exist in confinement and when mixing with seasoned criminals.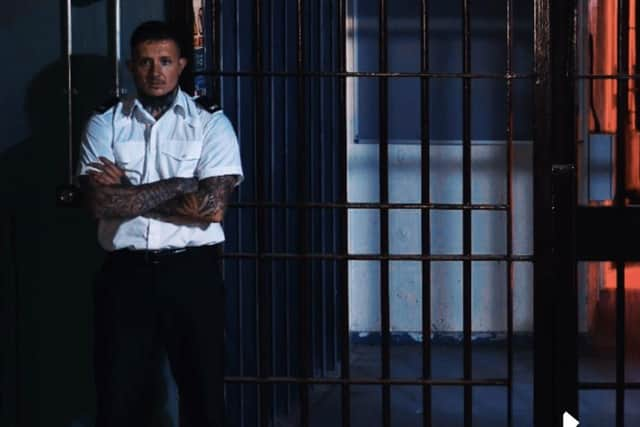 And he hopes that his appearance on Banged Up will give new impetus to his campaigning.
Jax said: "I left the prison service in August with some regret because I loved my time there. But because of the growing publicity about my transition things were getting more dangerous so it was time to walk away.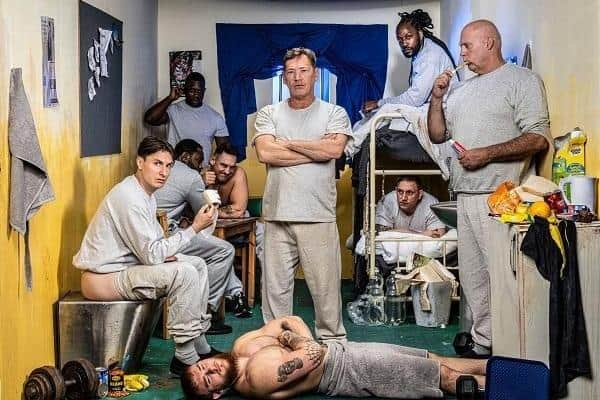 "But before I did I felt I made a difference at Hindley. I held a transgender event and it had a positive impact on staff and particularly prisoners, including those who might be self-harming because I told them to embrace the scars.
"Seeing me so vulnerable and practising what I preach about doing the hard things to change your life for the better, I hope, was inspirational.
"I've since gone on a mission to improve people's lives and showing that everyone is always changing, whether it be jobs, appearance, countries or coming out in prison.
"As far as Banged Up is concerned, it is good that I am just seen as a human being in it.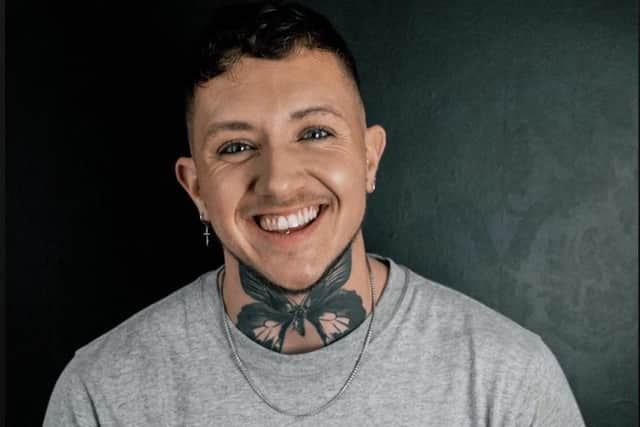 "It is about as true to life as you are ever going to get on such a show. The production team rigged all the cameras Big Brother-style and then handed over to the prison staff saying 'run it like you would if we weren't here.'
"The prisoners were brought in a few days before the celebrities and it didn't take them very long being confined and with prison officers before they got into the prison mindset again. They were given permission to act like they would normally in prison, without serious violence and self-harming.
"A lot lose their heads and a lot of effort was put into calming them down. It was quite dangerous but Shine TV were amazing. There was security on standby if things really kicked off."
Jax said that the programme sheds a fascinating light on the role of prison officers who "are all the prisoners have got and don't walk away. They're the prisoners' mum, dad, brother, shoulder to cry on and punch bag."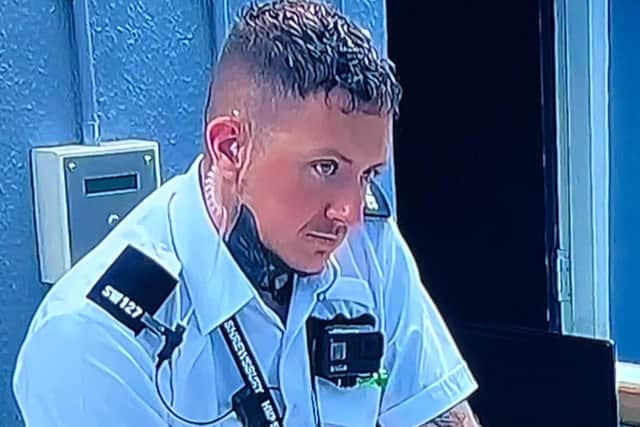 It also demonstrated the techniques needed for four people to be in charge of 100 prisoners, which is the common ratio. Fundamentally it is based on building respect.
He said that no special favours were given to the celebrities by the staff so there was the usual understanding that if the inmates respect the officers then officers will respect them.
Jax said he had been establishing his public profile for a couple of years now through podcasts, social media, radio, public speaking and now television, the last of which he especially hopes to do a lot more of in future.
He added: "I am not earning any money at the moment. I just want to build a profile as a transgender person and I am hoping that my message is beginning to get across that we should accept and be accepted for who we are. I want to be as visible as possible."
After the Conservative Party Conference when Prime Minister Rishi Sunak stated 'Men are men. Women are women. That is common sense,' Jax organised a peaceful protest outside Downing Street.
He said: "I thought that statement was damaging. He did not realise that it makes people give up on being themselves and thus causes further damage to their mental health. It also increases prejudice.
"The protest was held to reassure people they should not give up and that they are not alone. With around 600 people turning up, I think it was quite successful. People arrived feeling deflated and left feeling stronger."
Episode 3 of Banged up will be on Channel Four on Tuesday November 14 at 9.15pm.