Two more borough organisations supported by Government's Culture Recovery Fund
A Wigan town centre music venue and a firm which makes equipment for theatres have received financial support.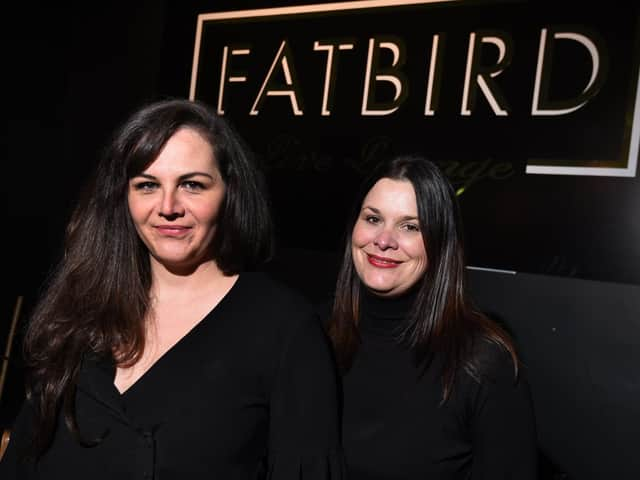 Fatbird is being supported through the Culture Recovery Fund
Fatbird Live Lounge, on Wallgate, has been awarded £55,000 while ProperlyMade, which has created props for films, operas and musicals, has been given £55,000.
The two borough concerns are among 32 Greater Manchester arts, cultural and creative organisations which are being supported through this round of the Government's £1.57bn financial package for the sector.
In total just over £4.3m is going to supporting arts and culture across the city-region.
The organisations bid for grants of under £1m in the second round of the Culture Recovery Fund.
The money is going to artistic and cultural concerns to help them recover from the effects of the Covid-19 pandemic and to ensure they can have a sustainable future.
Altogether the second tranche of funding involved 588 organisations nationwide receiving a share of £76m.
This is in addition to the £257m given out in the first round, which included financial support for Arts at the Mill CIC which runs The Old Courts and is helping to redevelop Wigan Pier, Wigan Leisure and Culture Trust and Plain View Production in Atherton.
Culture secretary Oliver Dowden said: "This is more vital funding to protect cultural gems across the country, save jobs and prepare the arts to bounce back. Through Arts Council England we are delivering the biggest-ever investment in the arts in record time.
"Hundreds of millions of pounds are already making their way to thousands of organisations.
"These awards build on our commitment to be here for culture in every part of the country."
Sarah Maxfield, Area Director North at Arts Council England, said: "The pandemic has had a massive impact on the whole range of organisations working in the North's cultural sector - theatres, music venues, festivals, museums and the companies who support them with technical sound, light and staging services.
"The cultural sector makes a huge contribution to The North's economy, quality of life and communities.
"Today we are announcing much needed investment and support from the Government's Culture Recovery Fund to a group of organisations across the North - with more announcements in the coming weeks - providing an essential lifeline so the cultural sector can survive and come back strongly in the future."
Announcements are yet to be made on the funding arrangements for organisations which requested grants of more than £1m and those who applied to the Repayable Finance programme.