Uncle Joe is making sweet music as the confectioner helps celebrate Wigan Casino's golden anniversary during its own birthday year
Iconic sweet company Uncle Joe's Mint Balls is joining forces with the world of Northern Soul to celebrate the 50th anniversary of Wigan Casino's world-famous all-nighters.
Published 9th Mar 2023, 12:30 BST

- 3 min read
The collaboration will see special edition mint balls made available to revellers at the six-room, three-day event at Blackpool's Winter Gardens over the weekend of September 22 to 24 this year.
September 23 is exactly half a century since the first disc was spun at Wigan's Station Road Casino Club, with the venue becoming famous around the world as the best place to experience the uplifting sound of Northern Soul.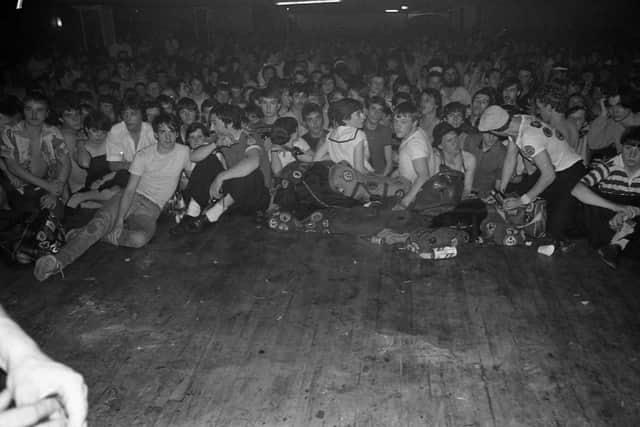 It is also perfect timing for the town's best-loved confectionary brand as Uncle Joe's is celebrate 125 years of making delicious sweets, which are also loved by people across the globe.
Uncle Joe's MD John Winnard said: "We are delighted to associate our world-renowned sweets with the vibrant and uplifting sounds of Northern Soul, which drew thousands into the town between 1973 and 1981.
"Our anniversary has given us an ideal opportunity to creative a limited edition product to be available in time for September at the iconic Winter Gardens."
Event organiser and one of the original Wigan Casino DJs Richard Searling said: "It's a perfect match. Wigan put Northern Soul firmly on the national map when the all-night dances started back in September 1973, and when you think of Wigan, Uncle Joe's (alongside The Pier and Rugby League) are the first things that spring to mind.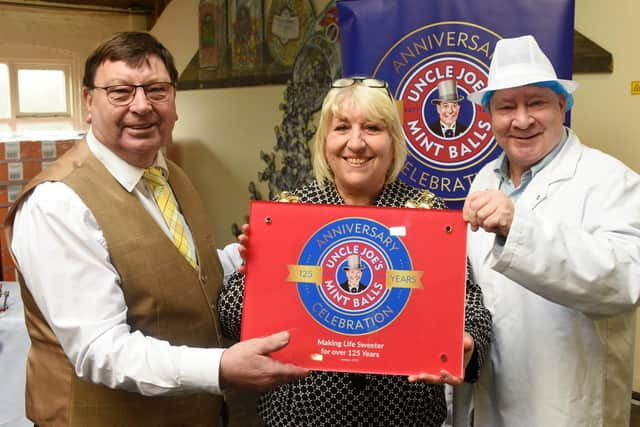 "To be able to work together and take another important flavour of the town out to Blackpool later this year is going to be a thrill, and to also have a harmonisation of anniversaries is truly amazing."
The event has already captured the imagination around Europe and beyond, with more than 80 ex-pats who attended Wigan Casino now confirmed to make the trip to be at the unique reunion.
Richard added: "Northern Soul is the music that loves us back. It's not only the scene that formed our early lives, making new friendships that will last a lifetime, it's also music we can relate to, with uplifting melodies to cheer even the most gloomy of days, performed by amazing talents with sincerity always shining through."
Uncle Joe's 125th anniversary year will showcase the history and heritage of the business, set up by William Santus with the help of his wife Ellen in a small house on Acton Street, Wigan, in 1898.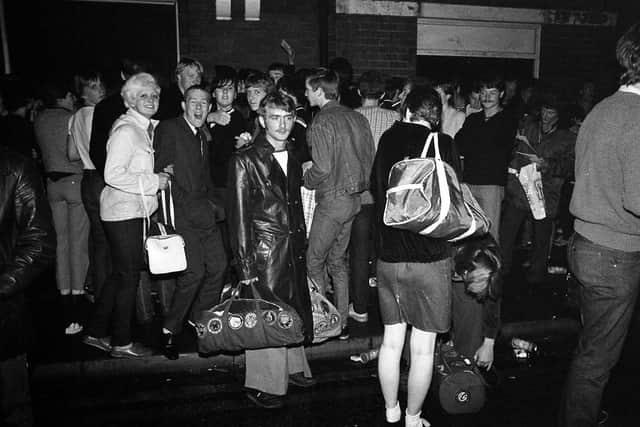 Since then, their world-famous sweets have been immortalised in countless articles, cartoons and poems - and there has even been a song written about them.
The Toffee Works factory in Dorning Street, where the sweets are still made today, was completed in 1919 at a cost of £2,400. The then Prince Charles marked its centenary in 2019 with a visit and saw how the sweets were manufactured.
The ownership of Uncle Joe's has been passed down through the family generations and joint Managing Directors Antony Winnard and John Winnard MBE are the great nephews of the company's founder.
A new anniversary logo will also be attached to commemorative sweet tins throughout the year.
Earlier this year Uncle Joe collaborated with Baldy's to create a new mint ball-flavoured pie, described by one wag as "the most Wigan thing ever."
For more information on the Weekender event: www.wintergardensblackpool.co.uk/events/wigan-casino-50th-anniversary-weekender