Video summing up Wigan Athletic fan frustrations is online hit
Creative Individuals put together the short clip which has been circulating online explaining how Latics fans have been let down by the club's previous owners and calling on football fans to come together and show solidarity over its sudden, dramatic plunge into administration.
Published 18th Sep 2020, 13:55 BST

- 2 min read
Updated 18th Sep 2020, 13:57 BST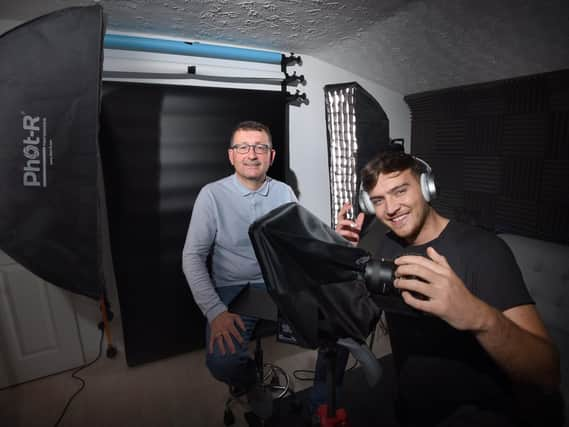 The Chorley-based firm run by Jake Rainford put the video together after he was approached by Latics fan and friend Lee Gaskell about highlighting what is currently happening at the DW Stadium.
Jake was keen to help out as he is also originally from the borough and members of his family are Wigan Athletic supporters.
The short film was created and released online to be shared within a period of 24 hours and the text, read by Manny Flores, comes from the heart and encapsulates and anger and bewilderment felt by many of those on the terraces at the tumultuous events of recent months.
Jake said: "Lee is a die-hard Wigan fan and I've done a lot of video production for him with my company. He said he had a video idea taking the current situation at Wigan Athletic and I said; 'let's get something filmed'.
"What is happening at the club isn't the best and we've got a lot of friends and family members who are Wigan supporters.
"We just wanted to get the frustration of what's happening across in the video and we just want the fans to be heard. It's voicing their opinions.
"We know how good social media can be for getting messages out there so we decided to use the power of video.
"Lee rang me up in the afternoon saying he wanted to do this video and he came to the studio in my office and we pressed record.
"We got what you see on the second take and I edited it and got it out there the same day.
"It was quite a straightforward process.
"It seems to have made quite a bit of an impact, which we're really pleased with."
The video explains how Wigan Athletic was formed in 1932 and went on to defy the odds by rising from non-league football to the Premier League, winning the FA Cup and getting into European competition along the way.
It then goes on to compare the club's great escapes to avoid relegation to its current predicament, casting severe criticism on the footballing authorities and the previous owners of Wigan Athletic who dumped it into administration.
Describing what has happened to Latics as a "travesty", the video, which was timed to be released on the eve of the new season, asks supporters of all clubs to show their sympathy and understanding of the current situation.
It finishes with the uplifting words: "Make us happy when our sky is grey. All together now."
Jake now lives in Adlington and runs Creative Individuals from a studio in Limbrick, on the outskirts of Chorley.
However, he comes from Wigan himself and his family still lives in the borough, with several keen Latics supporters among their number.
The video is available to view on Facebook.