Wigan book lover pens debut romance novel
Janice Hart has made the shift from reviewing and recommending novels to writing one of her own, in a creative process inspired by grief.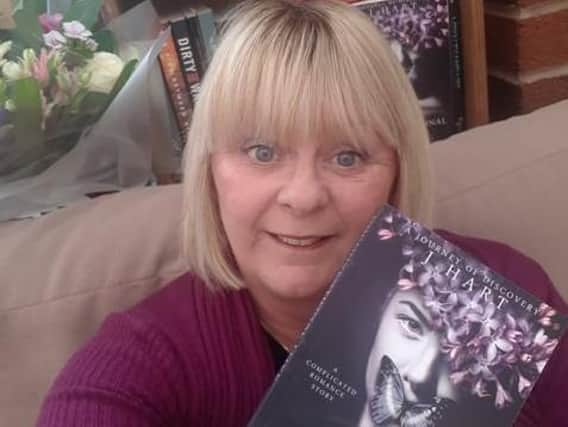 The Standish writer started penning Unconventional Love following the death of her father Dennis Schofield in May.
Janice has been deeply involved in the world of romance writing for years, reviewing books on her blog and running a readers' retreat as well as going to authors' exhibitions.
However, when tragedy struck this summer she found herself unable to continue her normal routine of turning the pages and instead shifted her thoughts to getting down on paper an idea she had for a story but had never seen published.
The result is her first book, which sees the protagonist go through a number of major changes in her life before the reader encounters a major plot twist in the closing pages.
Janice, 48, said: "After my dad's death I was struggling to be my normal self. I just couldn't keep still or read so I started writing a book.
"I never wanted to write even though I read all the time, but I have had this idea for a story in my head for a while and never seen it in a book.
"The message is that you can't choose the family you are born into so you have to make the changes to become the person you want to be. It's a love story as well because the genre I read is contemporary romance.
"I'm writing another book but I have already done what I wanted to do.
"It's not the sort of book my dad would have read but it's because of his death that I wrote it so I've dedicated it to him."
Janice says that having been immersed in romance novels for years writing Unconditional Love came fairly easily to her.
However, she describes the next stage of getting the finished work published as a "minefield".
Unconventional Love is now available on Amazon after fellow author Anna Bloom, who also edits books when not creating her own, stepped in to help prepare the manuscript for publication.
The work has already received a string of five-star reviews and Janice said the process of creating the book has helped her through a difficult year.
She said: "I'm still grieving for my dad but doing something different has definitely helped me, especially when we are restricted at the moment and are not able to go out."
Astonishingly all Janice's efforts to publicise the work of indie authors in the romance genre are just her hobby which she does alongside her job as a manager for an online company which sells worktops.
Unconventional Love, by J. Hart, is out now on Amazon. For more information visit www.facebook.com/j.hartauthor/