Wigan food hygiene ratings: the restaurants, cafés, takeaways and canteens awarded new rating by the Food Standards Agency in January
A borough eatery has received a vastly improved hygiene mark after ending the year on a stale note.
Published 22nd Feb 2023, 15:45 BST

- 3 min read
Italianos in Atherton had previously been awarded zero stars.
Following a re-inspection, the establishment has now earned a four-star rating.
Pachinos Pizza in Tyldesley has also had its rating change from zero, seeing just a one-star improvement since the end of last year.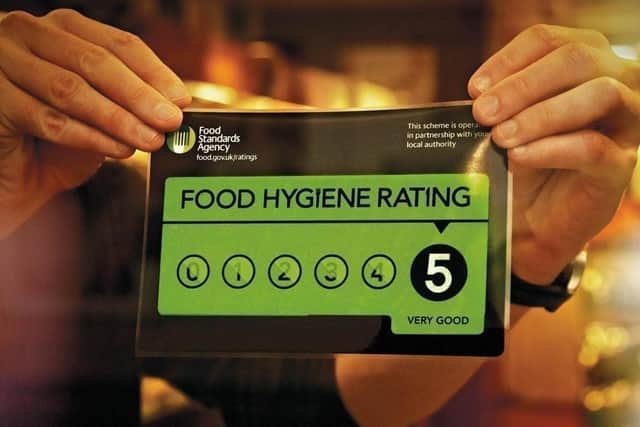 Officials from the Food Standards Agency often conduct impromptu visits to food-serving premises across the borough – the most recent assessments to be published coming from January.
Out of 56 inspections that month, 42 received five stars signifying a "very good" rating.
Six venues earned a four, while three businesses earned a three.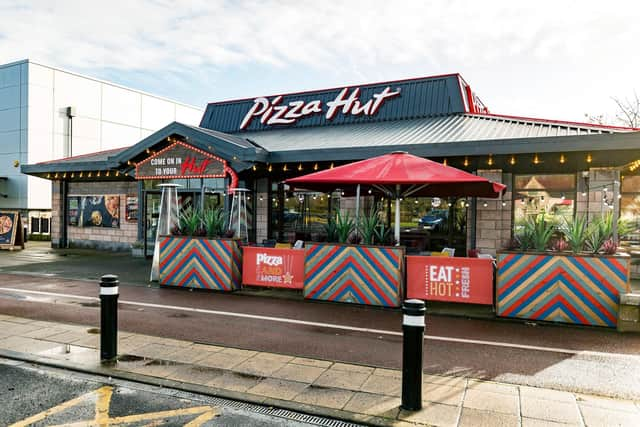 Two eateries were awarded a two, while a further two establishments earned one star.
At the beginning of 2023, out of Wigan's 56 restaurants, cafes and canteens to be awarded ratings so far, 42 (75 per cent) have ratings of five.
None have been awarded zero stars.
Among those proudly showcasing a high rating is Pizza Hut in Wigan.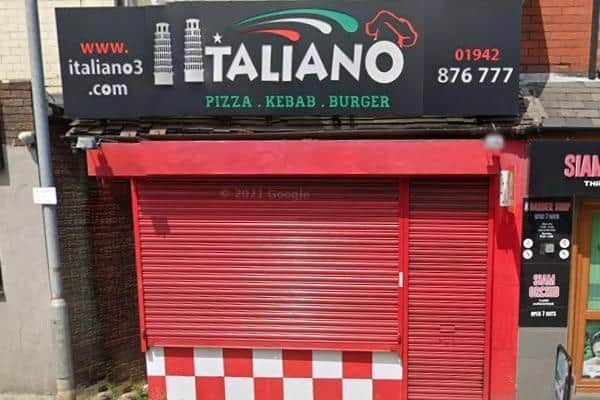 Businesses are scored from zero to five on a variety of different components, like how food is handled with preparation, cooking, reheating and storage.
They also look at the cleanliness, layout and structure of the building when it comes to lighting, ventilation and how it is managed.
All ratings were correct on the Food Standards Agency website as of January 2023: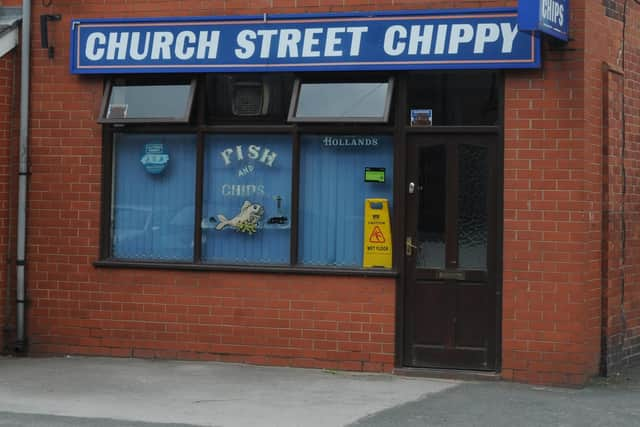 ABC Private Day Nursery- 235 Orrell Road, Orrell, WN5 8LY
Alpla (UK) Limited- Yew Tree Way, Stone Cross Park, Golborne- WA3 3JD
Appy Little Plums Day Nursery Ltd- Alma Street, Leigh, WN7 5JL
Astley Fish and Chips- 398 Manchester Road, Astley, M29 7DY
Belong Wigan- Millers Lane, Platt Bridge, WN2 5DD
Bridgewater Care Centre- Queen Street, Golborne, WA3 3AF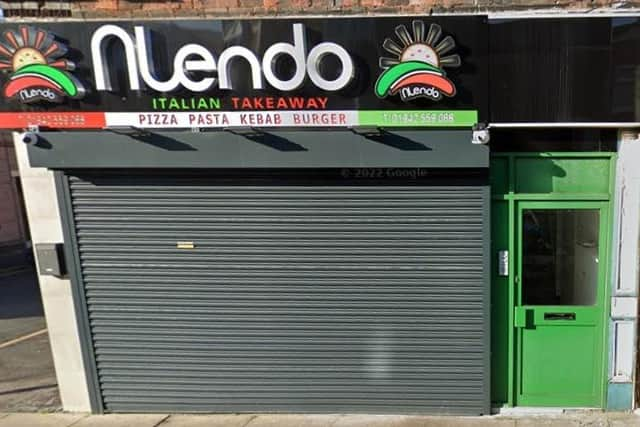 Brooklands Childcare Ltd- 137b Market Street, Hindley, WN2 3AA
Central Day Centre- Sullivan Way, Whelley, WN1 3TB
Co-Op- 14-16 Warrington Road, Platt Bridge, WN2 5JA
Co-Operative Food- Haigh Road, Aspull, WN2 1XH
Coffee on Campus- St Mary's Sixth Form College, Manchester Road, Astley, M29 7EE
Cook Lovers Sushi- Private address
Daisy Day Care- 106 Castle Hill Road, Hindley, WN2 4BH
Douglas Valley Early Years- Turner Street, Wigan, WN1 3SU
Galloways- Holmes House Avenue, Wigan, WN3 6JA
Galloways- 1 Tunstall Lane, Wigan, WN5 9HB
Greenhalgh's- 148 Market Street, Hindley, WN2 3AY
Heron Day Nursery- Brick Kiln Lane, Swinley, WN1 1XH
Hourigan House- Myrtle Avenue, Leigh, WN7 5QU
La David Ro Ltd- 267a Wigan Road, Ashton, WN4 9ST
Little Rainbow 2- 30 East Bond Street, Leigh, WN7 1BP
Local Kitchen Aspull Church J&I (Ncb)- Bolton Road, Aspull, WN2 1QW
Lou's Diner- New Market Street, Wigan, WN1 1PX
Mere House Day Nursey- Roman Road, Ashton, WN4 8DF
Monumental Prep Limited- 797 Ormskirk Road, Wigan, WN5 8HE
Monumental Sports Supplements- 797 Ormskirk Road, Wigan, WN5 8HE
Pizza Hut- 2 Anjou Boulevard, Wigan, WN5 0UJ
Platt Bridge Community School- Rivington Avenue, Platt Bridge, WN2 5NG
Poacher's Arms- Holmes Holmes Avenue, Wigan WN3 6JA
Sainsburys- Parsonage Way, Leigh, WN7 5SJ
Shady2bakes- Private address
Shawcross Care Home- Tameng Care Ltd- Bolton Road, Ashton, WN4 8TU
St George's Nursing Home- Windsor Street, Whelley, WN1 3TG
Subway- 798a Ormskirk Road, Pemberton, WN5 8AX
The Coffee Corner- 116 Church Street, Orrell, WN5 8TQ
The Salvation Army Place of Welcome- 1 George Street, Atherton, M46 0EL
The Tearoom at Damhouse- Astley Hall Drive, Tyldesley, M29 7TX
The Thirsty Mares (North West) Ltd- Private address
Twisty Lane Private Day Nursery- 21 Twist Lane, Leigh, WN7 4BZ
Viet Rice Box- Private address
Westleigh Convenience Store- Premier- 51-55 Westleigh Lane, Leigh,WN7 5JE
Wok Chinese Takeaway- 144 Elliott Street, Tyldesley, M29 8FJ
Burger King- 1 Loire Drive, Robin Park, Wigan, WN5 0UH
Cafe Dolce- Spinning Gate, Leigh, WN7 4PG
Corelone Pizza- 753 Ormskirk Road, Pemberton, WN5 8AT
Italiano- 142 Bolton Road, Atherton, M46 9LF
Mighty Oaks Out of School Club- 20 Upper Dicconson Street, Wigan, WN1 2AD
Play Pals Childcare (Ltd)- Simpkin Street, Abram, WN2 5QE
Antico Forno- 121 Ormskirk Road, Wigan, WN5 9EA
Church Street Chippy- 50 Church Street, Golborne, WA3 3TJ
Kirkless Cafe- Cale Lane, Aspull WN2 1HF
Sm4shed- 173 Manchester Road, Ince- WN2 2JA
Alendo- 46 Wigan Lane, Wigan, WN1 1XS
P & S Late Shop- 2 Bank Street, Golborne, WA3 3SA
Coffee Break- Spinning Gate, Leigh, WN7 4PG
Pachinos Pizza- 98 Elliott Street, Tyldesley, M29 8FJ