Wigan grandad battling terminal illness is a 'true inspiration' after more than three decades of making a difference for young people
A Wigan sports coach and foster carer who has devoted more than 30 years to helping others has been recognised for his efforts, after being diagnosed with a terminal illness.
Published 16th Mar 2023, 15:45 BST

- 2 min read
Dave Grundy was hailed as a "legend" as he received the Heart of the Community Award from Mayor of Wigan Coun Marie Morgan during an emotional ceremony at Wigan Town Hall.
Douglas ward councillors Pat Draper and Mary Callaghan, along with prospective Labour local election candidate Matt Dawber, wanted to honour him for his decades of service to the community through sports and mentoring young people.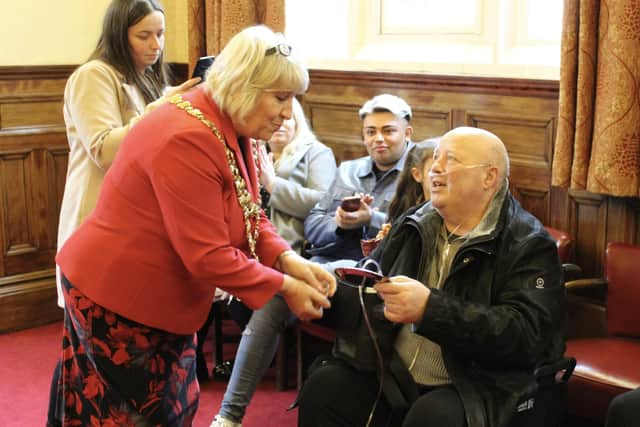 Mr Grundy is a volunteer coach at Wigan and Leigh Wrestling Club, but has also served as a mentor, psychologist and friend to children and young people in the borough.
Working tirelessly, he has created more than 100 national champion wrestlers, who are known as the best in the UK.
Two of his wrestlers competed in two Commonwealth Games, with one achieving a medal and going on to compete in the UFC.
Mr Grundy has also volunteered at a youth centre, where he encourages children to get off the streets and turn their lives around.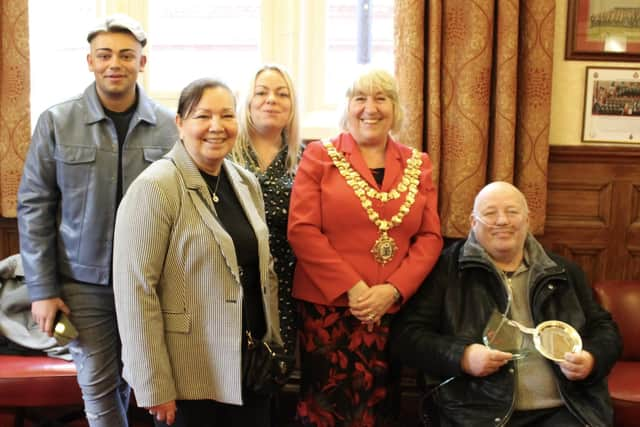 Among those he met there was a young man who was a refugee, spoke very little English and had no friends. Mr Grundy believed he had a lot of talent and arranged for him to train at the wrestling club for free, offered support and guidance, and saw him go on to fight in the UFC.
Mr Grundy and his wife Julie have five children and 18 grandchildren, but have also spent the past 15 years welcoming other children into their family as foster carers with Wigan Council.
He has been nominated for volunteer awards for the last 10 years and scooped both the Believe Sports Volunteer of the Year award and the Greater Manchester Volunteer Award.
Mr Grundy has been diagnosed with pulmonary fibrosis, a terminal illness affecting the lungs, and his family and friends are now raising money to help him achieve things on his "bucket list".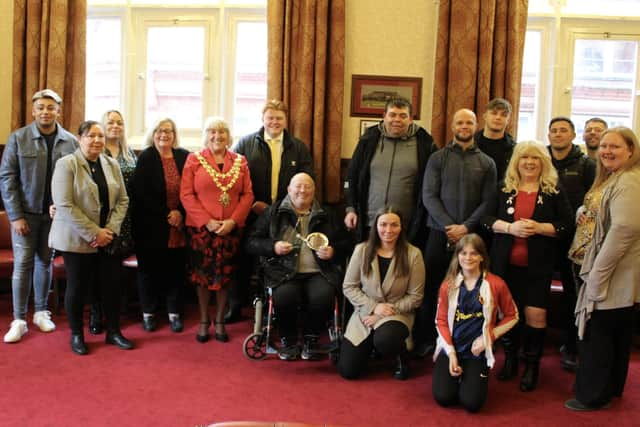 More than £1,000 has been raised so far by people who want to make a difference for Mr Grundy and repay his efforts over the years.
Coun Pat Draper said: "I met Dave and Julie about five years ago when I visited Wigan and Leigh Wresting Club. I was very impressed with Dave and Julie's work ethic and determination to help young people all over the borough.
"Dave is a true gentleman and does not realise how many lives he has changed for the better over 30 years as a mentor, trainer, foster carer, sports advisor, dad, grandad and husband. He is loved by many.
"The word 'legend' belongs to few people – Dave Grundy is a legend, a true inspiration to many."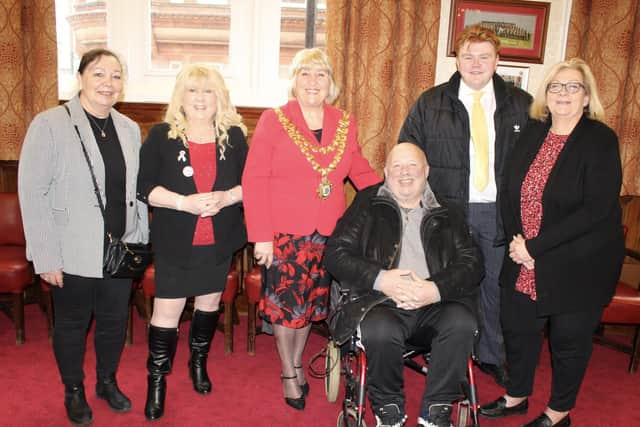 Coun Chris Ready, Wigan Council's cabinet member for communities, added: "I've known Dave for over 25 years and his dedication to the young people is second to none. He's a genuine, nice guy who always puts others first."