Wigan nursery rated 'inadequate' in damning report as Ofsted finds mouse droppings and potential hazards for children
A Wigan nursery has been blasted by education inspectors who found mouse droppings in a room for babies and deep water where crawling children could drown.
Published 14th Mar 2023, 12:30 BST

- 2 min read
Ofsted found youngsters were at risk of injury at Almond Brook All Stars Nursery in Standish, as staff did not highlight potential hazards, and the standard of care and education was described as "poor".
The nursery was found to be "inadequate" in all areas – the lowest rating possible – with Ofsted taking enforcement action and issuing a welfare requirements notice demanding a series of changes.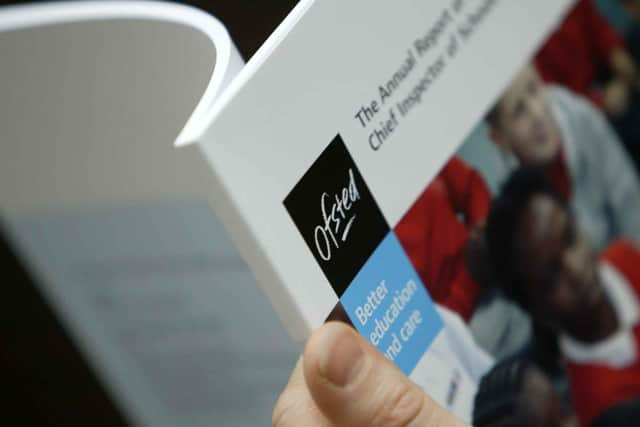 However, the Almond Brook Road nursery has since closed its doors and the owner resigned their registration from Ofsted.
The inspection, which was carried out in late November, was the first one since the nursery was registered with Ofsted in 2021, but the report was only published in recent days.
It was done "as a result of a risk assessment, following information we received about the provider".
Inspector Lois Hulley wrote in her report: "Children receive a poor standard of care and education at this nursery.
"In addition, they are not safeguarded effectively. The leader and staff do not have the knowledge they need to refer concerns about child protection. They fail to identify potential hazards and do not minimise risks to children. For example, deep stagnant water is accessible to children in the outdoor area. This means that children, especially crawling babies, are at risk of drowning.
"The hygiene arrangements do not support children's healthy development. During a recent environmental health inspection, mouse droppings were found in the baby room. The provider took action to rectify this. However, this demonstrates a disregard to maintaining a clean environment."
The report said the nursery's leader failed to notify Ofsted of an incident where a child was left unattended in the garden.
She also did not ensure staff followed risk assessment procedures or understood safeguarding policies and procedures, and she did not contact the local authority's designated officer after concerns about staff, compromising children's welfare.
The inspector wrote: "Staff do not identify potential hazards, which puts children at risk of accident and injury. For example, in the outdoor area, there are electrical cables and uneven decking. Indoors, sharp medical tweezers are left within reach of children."
She found there was only one toilet available, so children had to wait too long to use it and were "at risk of having toileting accidents".
They were not supported to "become independent with their own care needs" and were "not afforded suitable privacy when undergoing intimate care", which had a "negative impact on their emotional well-being and self-confidence".
The quality of education was "weak", there was "insufficient ambition" for what children should learn and their needs were "not known or understood".
Staff had "limited" knowledge on how to teach children effectively, so youngsters did not make sufficient progress, the inspector said.
Children's efforts to communicate were being "hindered" as staff did not promote communication and language well.
Ofsted also found staff did not help children to manage their feelings and behaviour and the youngsters were "not prepared for the next stage in their education".
We have attempted to contact the owners of Almond Brook All Stars Nursery for a response but were unsuccessful.