Wigan railway halt in the running for regional heat of World Cup of Stations
A Wigan railway station is in the running to be named the best loved in the UK.
Published 22nd May 2023, 15:45 BST

- 2 min read
Updated 22nd May 2023, 16:20 BST
Hindley's train stop has been shortlisted as part of the World Cup of Stations competition, which is organised by the Rail Delivery Group in partnership with the Community Rail Network.
This year's competition takes place during Community Rail Week (Monday to Friday May 22 to 26), which is designed to shine a spotlight on the work of dedicated volunteers that support local stations.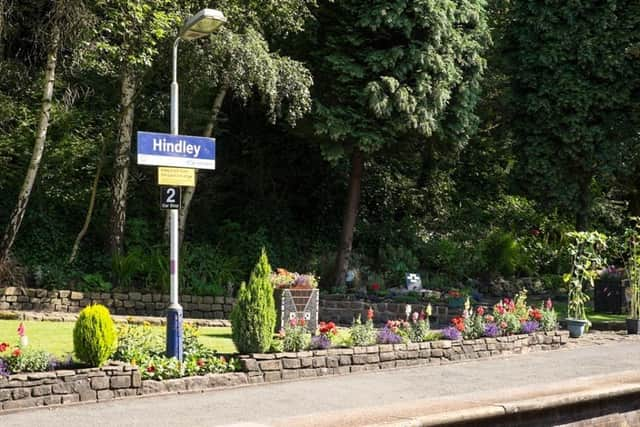 The Rail Delivery Group received more than 100 nominations for stations to feature in this year's competition, recognising the efforts of so many across the country.
These were then whittled down to 48 by TV presenter Tim Dunn.
The winner of each regional group will go through to the semi-finals on Thursday May 25 and the final will be held the day after.
Chris Jackson, regional director for Northern, said: "Our stations are the very heart of the communities they serve and I hope the people of the Greater Manchester and Cheshire get behind Hindley and Goostrey as part of the 'World Cup of Stations' competition.
"Community Rail Week, in itself, is a great initiative that highlights the positive impact that stations like Hindley and Goostrey have on their local community.
"Whether it's supporting local businesses, being used for a social space or making the local environment a better place by being more sustainable – these stations are helping to make a difference and it's good to see that recognised."
Mr Dunn said: "I had the tricky task of selecting the shortlist of 48 stations - tricky, because it represents the work of 48 groups of chuffing ace volunteers.
"The time, energy and love each group gives is because of a love of our shared railway and their communities too.
"It might seem bonkers, but this competition showcases the hard work of hundreds countrywide, then amplifies and celebrates all in community rail."