Wigan residents invited to Q&A as operator denies power cuts were caused by new housing
Recent electricity cuts affecting homes and businesses were caused by damaged underground cables - not new housing - according to the region's power network operator.
By Gaynor Clarke
Published 16th Sep 2020, 10:33 BST- 2 min read
Updated 16th Sep 2020, 10:36 BST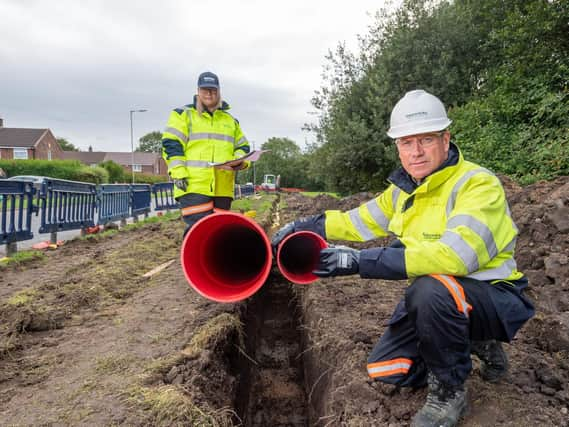 Electricity North West started work last week on a £30,000 investment project to replace cables on Nook Lane in Golborne.
It will see two underground electricity cables, first installed in the 1950s, replaced with 900m of new cable.
The project would normally take up to three months, but the investment and work have been fast-tracked due to the power cuts and it is expected to be completed in two weeks.
Concerns had been raised by some residents that the power cuts were due to increased development in the area.
However, Electricity North West said its investigations have shown this is not the case.
Engineers from the network company have confirmed there is sufficient capacity available and that the faults were solely down to damage to the underground cables.
Paul McMahon, who is overseeing the work, said: "There have been issues with a couple of sections of underground cable in Golborne but, rather than just replace those sections, we are replacing two cables with a combined length of 900m.
"We've worked closely with the local authority and are getting the new cables in as quickly as possible.
"We're writing to residents in the affected area and I encourage anyone with any questions to speak to us.
"In the current situation we can't really hold a public meeting, so instead we'll be holding a Q&A on our Facebook page on Wednesday evening between 6 and 7pm. Please send us any questions and we'll be happy to answer them.
"Power cuts could still occur until the replacement cables are installed so I want to thank the people of Golborne for their patience and support while we complete this work."
Electricity North West staff met Leigh MP James Grundy to provide updates on the Nook Lane project.
He said: "Several constituents contacted me regarding the power cuts in Golborne and I'm pleased to have met with Electricity North West to hear about their progress with the project.
"I'm happy that they have got on with this project straight away and it is good to know that it will be completed soon."