Row rages over whether public should be able to ask questions in Wigan council meetings
The public could be allowed to ask questions at Wigan council meetings, in a new change of rules under discussion.
Published 24th May 2023, 12:30 BST

- 3 min read
The first full council meeting following the local elections earlier this month is set to discuss whether public questions should be allowed in the council chamber.
Currently, Wiganers usually talk to their ward councillors who speak on their behalf in council meetings to get their voices heard.
A recommendation has been put forward by council officers to refuse this idea due to the increased time and cost this could cause as well as the potential to open councillors up to abuse, a report stated.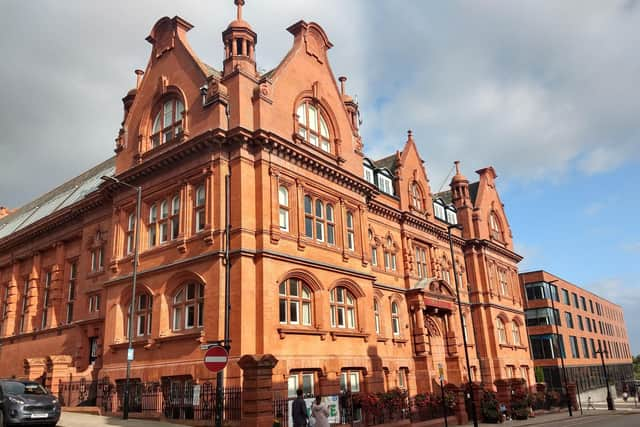 This recommendation has led to fierce criticism from Wigan Conservative Federation chairman Michael Winstanley, who claims this is the Labour group's fear of scrutiny.
He originally requested this back in April 2022 when he was still a council representative for Orrell.
"It is extremely strange that it took a year for the working group to meet to consider this and then the results are only announced after the Local Elections," Mr Winstanley said.
"This is a cynical attempt by the Labour Party to avoid awkward questions before the election about restricting scrutiny to their decisions.
"This Labour council constantly twists and abuses the constitution to restrict members of the opposition in their ability to hold them accountable for their decisions. They have an absolute majority and seek to avoid any kind of scrutiny whether that be via councillors or the public.
"What on earth are Labour councillors afraid of? It is quite laughable that the report states that 'the council has a proven track record of engaging with the public through consultation, schemes like the Big Sofa Listening, surgeries and public engagement.'
"This Labour Council has a proven track record of ignoring every consultation it has ever undertaken unless it gets the answer it wants."
Despite concerns from the Conservative leader, the decision is only due to be made at full council in Wigan Town Hall on May 24.
The Constitution Working Group who discussed this matter before it came to full council did conclude they should reject permission of public questions at council.
The Conservative and Independent Network leaders at the time, Coun Evans and Coun Gerrard, were both invited to the working group meeting on April 18 but did not attend.
"The council already has a process in place for members of the public to put questions to Cabinet Members via the "Ask the Cabinet" process located on the council's website," a report claimed. "The Questions asked and the subsequent response provided are also published on the 'Questions and Answers' page on the council's website."
It went on to say: "In light of the above comments, it is proposed that provision for asking questions by members of the public should not be implemented. There are other routes for asking questions and engaging with the public."
Coun Chris Ready, Labour councillor and portfolio holder for communities and neighbourhoods, said: "None of the opposition leaders could be bothered to turn up to the working group meeting so it can't be that important to them.
"But looking at how people make contact, there are 75 councillors and we are there to represent people and there are ways to do that – people can call, text or email every councillor.
"We do face to face surgeries or we will go to houses by appointment and we even have 'Ask the Cabinet' via the council website. We cover all sorts of angles and we get out to people.
"I would say everyone, including opposition councillors, have a connection to the public. We can then take feedback to officers.
"I think we have covered all angles in the best possible way we can for keeping in contact with residents."
Coun Ready went on to say that speaking to councillors before can even help ward residents with the process of getting support and help with their particular issue. Additionally, he said some would not be confident enough to speak in a public meeting about their concerns and approaching their individual councillor one on one is far less daunting.
Nearby councils in Bury, Manchester, Preston, Rochdale and Stockport all allow public questions at council meetings in different formats. However, all questions must be submitted before the meeting so they can be checked by officers.
The final decision on whether to change legislation to allow the public to ask questions at council meetings will be decided at the meeting in the council chamber on Wednesday.