Thousands helped by Wigan Council's cost of living crisis support scheme
Wigan Council's flagship cost-of-living support scheme is helping thousands, new figures have revealed.
Published 20th Mar 2023, 04:55 BST

- 2 min read
Town hall officers are processing more than 2,000 applications and professional referrals for welfare support each month.
Meanwhile, a network of Warm, Welcoming Spaces across the borough have seen nearly 3,000 visitors over the winter months.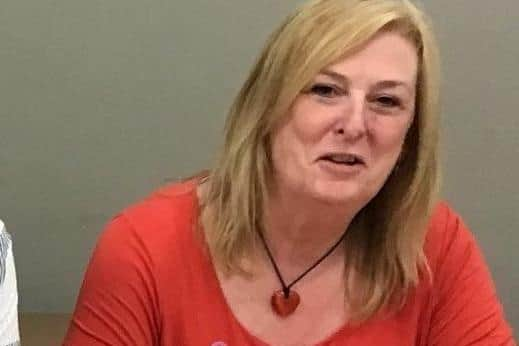 The figures, which emphasise the scale of the issues residents are facing, have been released ahead of of Debt Awareness Week.
Launched in October, Here for You encourages residents to get in touch with the council as soon as possible to access the various support networks available.
Coun Susan Gambles, cabinet member for welfare, said: "We know the cost-of-living crisis is hitting our residents hard, and has done so particularly over the winter months.
"It's heartbreaking that we are seeing so many of our residents struggling to find the money for essential things like energy and food, but we are proud to have been able to respond the way we have done- in a way which keeps residents at its heart.
"We've been able to build on our strong local links with the voluntary and community sector as well as working closely with partner organisations like Citizens Advice and Unify Credit Union to make sure our residents feel supported."
Since the launch of the campaign, the local authority has seen a huge demand for support with its dedicated cost-of-living webpages receiving almost 1.5m visits.
A network of more than 85 warm, welcoming spaces was brought together by the council and voluntary sector offering safe, warm and friendly spaces for residents to keep warm over the winter months.
In addition, practical welfare support has played a key role in the authority's response.
More than 9,300 pensioners are now in receipt of a council tax reduction, and more than 5,000 food pantry vouchers have been given to 3,800 families.
Almost 15,000 children have access to free school meals ensuring they can get through the school day feeling energised and fuelled.
The fourth round of the Household Support Fund – with funding provided by the Department of Work and Pensions – is opening soon and provides support to households in the most need with food, energy and water bills.
Coun Gambles added: "While we're heartened by the first signs of spring, we know this challenge is not going away with winter and so our message ahead of debt awareness week remains the same.
"A problem shared is a problem halved and we're here for you, ready to point you in the right direction.
"If you're worried or struggling to cope with the rising cost of living, our teams are here to help. We might not be able to fix all of your problems straight away, but we'll do all we can to help you get through them."
Contact Wigan Council's welfare support team by calling 01942 705221 (Monday to Friday, 9am to 5pm) or find out more about the campaign: wigan.gov.uk/HereForYou