James Grundy MP: ​Holding out for a better deal
Readers of the Wigan Observer will no doubt have seen the outcome of the latest round of the Levelling Up Fund over the last week.
Published 28th Jan 2023, 04:55 BST

- 2 min read
Firstly, congratulations to the town of Wigan, which secured £20 million from the Levelling Up Fund to reverse the decades of mismanagement and decline inflicted on Haigh Hall by Wigan Council, with the council also using £11 million from council funds, as well as £4 million from other sources, for a total of £35 million to restore the hall.
Meanwhile, poor Leigh and Ashton had to make do with Cinderella bids by the council of £11 million and £7 million respectively, barely half the sum sought for Wigan combined.
Needless to say, these weak, back of the fag packet bids were not successful for either town.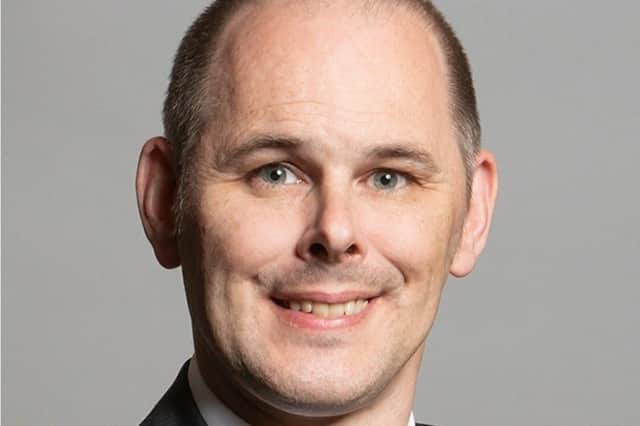 It was clear that Wigan Council had put all their efforts into the Haigh Hall bid, to the detriment of the Leigh and Ashton bids.
We were the second-class citizens of the borough once again as far as Labour run Wigan Council were concerned.
This is the second time such neglect has been inflicted on Leigh by Wigan Council.
Some residents may remember the woefully inadequate previous Levelling Up Fund bid for Leigh, where Wigan Council proposed to bid for £20 million to build a multi-storey car park, on an existing car park, a few years after they tore down a multi-storey car park.
Then to sell off other car parks in town to developers for housing, the council pocketing the cash from the sales.
This previous bid was received like a lead balloon in Leigh, I was glad to oppose that bid, which would have been a criminal waste of much needed local investment.
Much has been made of my opposition to the £11 million pound bid this time by Wigan Council, but my position was always clear - I would only back a bid for the full £20 million from the Levelling Up Fund for Leigh, and only then if it commanded the requisite support from the public of Leigh and local businesses in Leigh that the Levelling Up Fund was meant to benefit.
There was huge opposition to the bid for just £11 million for Leigh, with almost 60% of local residents refusing to support the bid in the consultation run by the council.
When Wigan Council cannot even get a positive response from one of their own consultations, it is an iron certainty the idea is an unpopular one!
I am pleased to say that, after the initial bluster from local Labour councillors in Leigh, Wigan Council has approached me about, to use their own words, submitting a 'much fuller bid' for the next round of Levelling Up funding.
The truth is, that sometimes, you must hold out for a better deal.