Lisa Nandy MP: New plans for home ownership are needed
As I knocked on doors around Wigan and in towns and cities across the country in the run up to the local elections last week, one important issue people often raised with me was the difficulty of being able to buy a home of their own.
Published 13th May 2023, 04:55 BST

- 2 min read
It is a startling fact that two thirds of children born in England this year will not own a home by the time they reach their 50s.
Figures taken from the English Housing Survey show that the proportion of homeowners aged 45-54 has fallen to around 65% in 2021/22, a trend that could see homeownership fall to 30% by the 2070s. Currently there are now 800,000 fewer homeowners under 45 than in 2010.
Rising house prices, soaring mortgage costs, the continuing cost-of-living crisis and inadequate levels of house building are combining to prevent people from taking their first step on the housing ladder.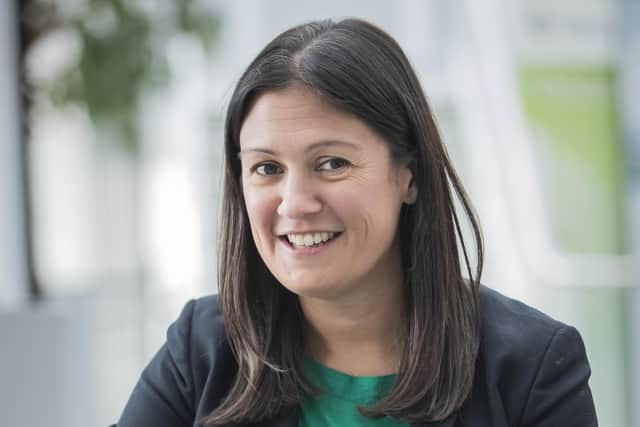 Figures from the House of Commons Library show that house prices in Wigan over the past five years have risen by a massive 23.5%, more than both the regional and national average. In some areas of Wigan levels of homeownership are below 30%.
The Government have abandoned first-time buyers. On their watch, homeownership rates have plummeted and mortgage costs have gone through the roof.
The situation was made even worse when the Prime Minister caved in to Tory MPs opposed to more local housebuilding and abandoned the Government's mandatory target of building 300,000 more homes each year.
55 local councils across the country have already now scrapped targets to provide a steady supply of secure and affordable homes and the Home Builders Federation are predicting that new housebuilding will fall to the lowest level since the Second World War.
Developers have also warned that 77,000 fewer homes could be built each year, with the fewest homes being built in the areas with the greatest housing demand.
Expert analysis shows that the changes mean first-time buyers need nearly £9,000 extra in savings for a deposit, the equivalent of four years of saving for the average family, potentially locking a whole generation out of homeownership.
It is simply not right that hard working people are being priced out of their local area and having their ambition to buy a house taken away from them. We need a real change of approach.
Labour is proudly the party of homeownership. Our housing plan will target a homeownership rate of 70%. We will reverse the reckless changes to housing targets and enforce requirements for local areas to make sure enough homes are being built where they're needed. We will reform planning and build more high-quality, well-designed homes to both rent and buy - including social and affordable homes. And we will help first-time buyers with a new, comprehensive mortgage guarantee scheme and give them 'first dibs' on newly built homes in their area.
If you work hard, you should be able to buy a home of your own and have the security that should bring for your family. Labour's housing plans will help make this happen.