Lisa Nandy MP: ​So many people in Wigan are now using food banks
Figures from the Office of National Statistics released last month showed that the level of UK food price inflation has hit its highest in more than 45 years.
Published 29th Apr 2023, 04:55 BST

- 2 min read
Food prices are rising at over 19% a year – 50% faster than elsewhere amongst the world's richest nations. This means the cost of a typical family's food shop is set to be £700 more this year.
Dairy products such as milk and cheese now have inflation rates over 30%, pasta products have hiked up by a quarter in cost and the price of a sliced white loaf is up by 17%.
Soaring food costs are now rivalling high energy bills as the main driver of a cost-of-living crisis that continues to grip the nation. In response to the COVID-19 pandemic and the rise in living costs; charities, community groups and businesses have all stepped up to keep people across Wigan fed.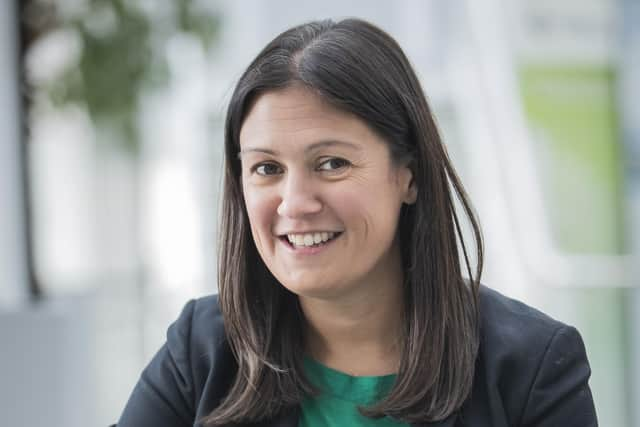 The demand for support from food banks and food pantries continues to be sky high.
There are over 1,400 food banks in the UK operated by The Trussell Trust charity in addition to at least around 1,200 independent food banks.
Research by the Independent Food Aid Network found that almost 90% of food banks reported increased demand this January compared with a year earlier.
Volunteers I have spoken to at food banks report increasing numbers of frontline public sector workers such as nurses and teachers now being referred to them for help.
One local organisation which helps to provide food for those in need in Wigan is the local anti-poverty charity The Brick.
I visited The Brick last week to meet with staff and volunteers and to see the many services they provide to help people who are homeless, in poverty or facing debt.
As part of that work, they distributed a staggering 7,400 food parcels in 2021/22.
The Trussell Trust also handed out around 4,200 food parcels to people in Wigan last year.
In addition, there are brilliant independent food banks and food share schemes across the borough such as that operated by Fur Clemt and a growing number of food pantries offering low priced food for all such as Tom's Pantry at the St James Centre in Poolstock and Jed's Pantry at St Stephen's Church in Whelley.
Such organisations have seen a massive increase in demand and rely on the continued support of donations from the public and local businesses to keep going.
The Government must take urgent action to ease the cost of food crisis including measures such as cutting business rates for small shops and slashing energy costs for food manufacturers so that savings can be passed on to shoppers.
It must also ensure that people are given the proper support with energy and food costs they need and work harder to agree fair pay increases for public sector workers such as nurses and teachers.
Of course, the end goal must be to work towards a situation where food insecurity is ended and where we ultimately have a food bank free Wigan.
Until then such organisations have a vital role to play and deserve all the support we can give them.