New code of conduct for Wigan councillors branded 'useless' for stopping bad behaviour
A new code of conduct for councillors has been dubbed "as useless as a chocolate fire guard" after it became clear there is no way to enforce it.
Published 13th Jan 2023, 15:45 BST

- 3 min read
Updated 17th Jan 2023, 08:18 BST
Watch more of our videos on Shots!
and live on Freeview channel 276
Visit Shots! now
Wigan Council's Audit, Governance and Standards Committee endorsed a new protocol put forward by the government to which all councillors must adhere.
The code itself requires councillors to "act with integrity and honesty, act lawfully, treat all persons with civility, lead by example and act in a way that secures public confidence in the office of councillor". It also demands that they "show impartially exercise responsibilities in the interests of the local community, not improperly seek to confer an advantage, or disadvantage, on any person, avoid conflicts of interest, exercise reasonable care and diligence and ensure that public resources are used prudently and in the public interest".
The committee, sitting at Wigan Town Hall, all agreed with the principle of the new code of conduct, but believed that without legitimate powers to enforce these rules they would be futile for those who do not adhere.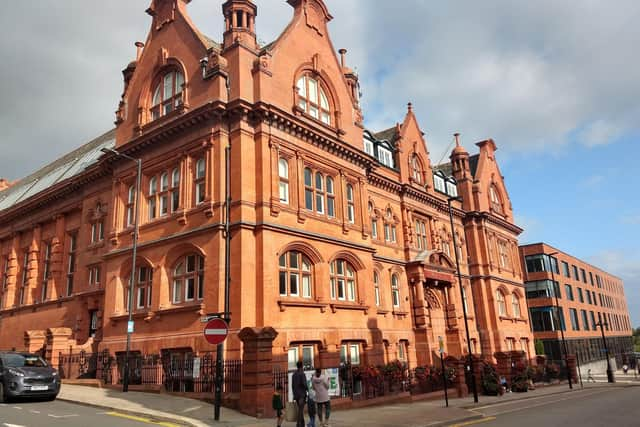 "Most of it is as useless as a chocolate fire guard, as it won't do anything to temper bad behaviour," Coun John Vickers told the committee.
"I understand we had a tie behind our backs on this [referring to the time they had to make a decision].
"There have been moments where councillors haven't dealt with officers when complaints have been made. What procedures are there to deal with councillors who don't engage with officers [in regard to complaints]?."
Coun Vickers was told by council lawyer Janet Davies that their powers were fairly limited, but he was reassured by Coun Charles Rigby who highlighted that both leaders of Labour and Independent groups have agreed to this.
Coun Rigby told the committee that usually when leaders go for something, their group follows.
The councillors were referring to a previous draft of the code of conduct from the Committee for Standards in Public Life, which recommended the power to suspend members for up to six months for serious breaches of the code of conduct. However this proposal was rejected in March 2022 by the Local Government Association.
A working group was proposed by the committee back in June 2022 and they came up with recommendations to add that councillors must: comply with the council members protocol, the social media policy and the protocol for investigating complaints. Sanctions added included powers to allow group leaders to remove members from committees, members being subject to censure, that the councillor apologises in the case of wrongdoing, officers can remove members and that training can be arranged for infringements.
The lack of punishment was questioned by Coun James Moodie as well, he believed there must now be a will of faith in members to uphold these standards – rather than actual punishment. He said: "It is maybe down to the discipline of good leaders and if members sign up we expect them to comply.
"It is all very well of the spirit on this. There was a tie behind our back and we did the best we could with it.
"Hopefully nobody falls foul of it. Hopefully there will be a breed of councillors that come in and take it on board."
After the all-out council elections in May, all councillors will have to sign the new code of conduct once it has been passed through cabinet and full council. The committee was told that training and inductions will be provided to all councillors once the election is complete.