'People couldn't see or hug family and he was sticking his tongue down a colleague's throat' - readers react to Matt Hancock's affair
Readers have little time for health secretary Matt Hancock after CCTV footage emerged of him kissing an aide.
Published 26th Jun 2021, 15:28 BST

- 1 min read
Updated 26th Jun 2021, 15:30 BST
Hancock is seen in an intimate clinch with a colleague at a time when strict Government social distancing rules were in place.
And our readers were quick to criticise both Hancock for refusing to step down and prime minister Boris Johnson for standing by the disgraced minister.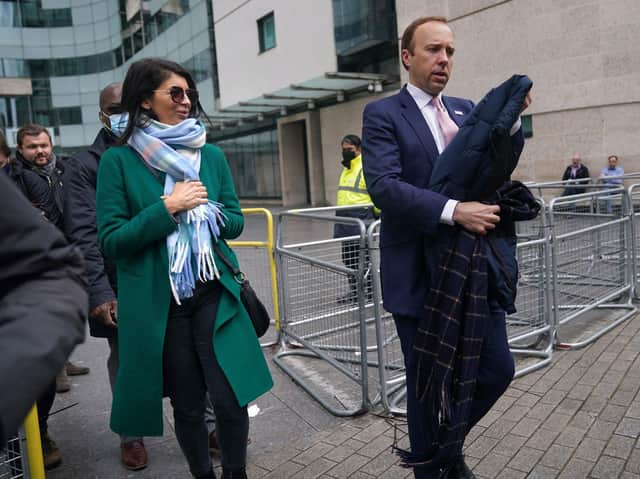 Here's are just some of the comments from readers from our Facebook page:
"It's obvious Boris accepts his apology as boris can't say much as he cheated on his wife too. Bunch of lying cheating money grabbing con men. It's time the all went."
"Blame it on the stress of the pandemic. Didn't know what I was doing. Honest.
"No, he should be sacked!!! Just because he's a disgrace and a liar!!!!"
"Yes he absolutely should. Peoples family members where dying and they couldn't see them or hug them. All the while he was sticking his tongue in a colleague's mouth. Lead by example !!"
"They already have the next one lined up."
"I'd like to know who leaked it."
"No, he's not the first minister to have a so called fling and won't be the last."
"No .... nothing to do with anyone what he does in private ...he's not the first and wont be the last to cheat on his wife."
"Why is everyone getting upset about this its nothing new for gods sake."