Wigan borough MP welcomes £6.6m windfall to transform Ashton town centre
A Wigan borough MP has welcomed the Government's decision to provide £6.6m to regenerate a town centre – just two months after it was initially rejected.
Published 17th Mar 2023, 15:45 BST

- 2 min read
Wigan Council's bid for cash from the Levelling Up fund (LUF) to improve Ashton town centre was refused in January.
But it was second time lucky as the #OurFutureAshton plan was one of 16 areas named in the Government's spring budget on Wednesday.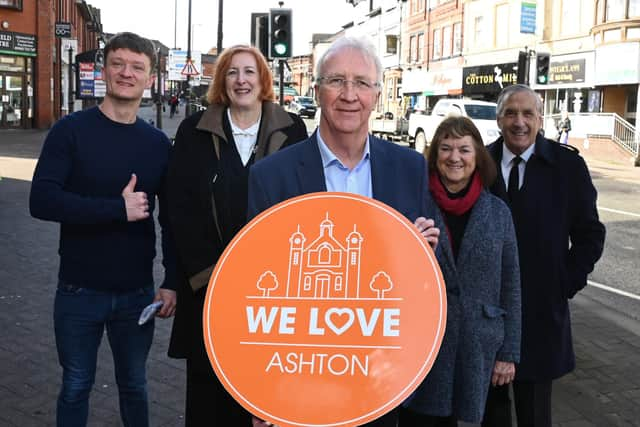 It will receive £6.6m for improved shop fronts, upgraded streets and public spaces, new walking and cycling routes and work to refresh the market square.
Makerfield MP Yvonne Fovargue said: "This is good news for Ashton and I want to thank the council for their hard work in putting together the bid.
"Many communities across the country in great need have lost out in the recent round of funding so the green light from Government, although belated, is welcomed.
"However, it takes an extraordinary arrogance from the Tories to expect us to be grateful for a partial refund on the money they have systematically stripped out of our communities over the past 13 years."
The 16 regeneration projects totalling more than £200m unveiled by Chancellor Jeremy Hunt in the budget were "assessed as high quality… that are under £10m to ensure quick delivery".
Wigan Council leader Coun David Molyneux said: "We were disappointed we were unsuccessful in our LUF bid for this project as we believed the application was strong, exciting and achievable, which prompted our pledge to submit a further bid.
"Although our concerns about the levelling-up agenda remain, we welcome this funding announcement that will help us move forward with our plans."
Aidan Thatcher, the council's director of growth and economy, said: "The plans are centred on the heart of the town centre, including the historic market site, Garswood Street and Gerard Street, and celebrate the town's cultural heritage.
"We have had very positive contributions from stakeholders such as the local business community, residents during the public consultation, and the LUF bid had the support of the MP for Makerfield Yvonne Fovargue."
While the council's bid for money to regenerate Leigh town centre was also rejected earlier this year, it did secure £20m to transform Haigh Hall from the Levelling Up fund.