Yvonne Fovargue MP: ​A case of levelling down in the north
An estimated £15 billion has been cut from council budgets by the Government since 2010 and the Government have handed back just £2.8billion with the Levelling Up Fund.
Published 28th Jan 2023, 04:55 BST

- 2 min read
It takes an extraordinary arrogance from the Tories to expect us to be grateful for a partial refund on the money they have systematically stripped out of our communities since 2010.
Given that the Prime Minister boasted of shifting resources from deprived areas during his leadership campaign, it will not come as a surprise that Conservative-held constituencies in Parliament were the biggest winners in this latest round of levelling up funding.
In money terms, projects in Tory constituencies were worth a total of £1.21billion, compared with £471million in Labour held constituencies.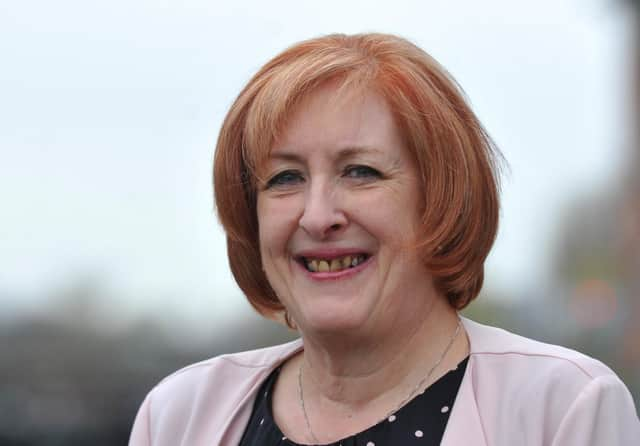 Communities that have managed to be successful in getting funding will be rightly pleased. However, far too many places across the country have had nothing but crumbs from the table in an economic settlement that works for too few.
One of the three bids submitted by Wigan was to improve the town centre of Ashton.
As a supporter of the bid, I know how much work went into the submission by council officers with the support of Ashton's local councillors.
It was disappointing to see that this bid was unsuccessful.
Hard-pressed councils spend precious time and money submitting applications, many of which are rejected.
Analysis by Labour suggests that councils have had to spend at least £27m (likely much more) just bidding for these funding pots.
An estimated £5 million has been raked in by consultants for levelling up bids that weren't even successful.
The way this funding is distributed is flawed - communities are pitted against one another, forced to compete in a contest where Tory Ministers pick winners and losers.
I strongly believe those taking strike action in our public services deserve a fair pay rise and respect.
Employees have every right to fight for fair pay and I will always defend the right to strike and the rights of working people.
In July last year, the Government introduced regulations which lifted the ban on employers bringing in agency staff during strike action.
This is utterly wrong, risking public safety, ripping up workers' rights and encouraging the very worst practices.
I opposed these regulations in Parliament, but they passed with Tory MPs' support.
Now, Tory Ministers are trying to bring in new anti-strike laws, through the Strikes (Minimum Service Levels) Bill.
If passed, the Bill would allow the Government to impose requirements for minimum service levels during strikes in six sectors, including transport.
Working people are facing the largest fall in living standards in a generation, with bills skyrocketing and wages unable to keep up. We are also seeing severe staff shortages in rail, health and other sectors.
It is in this context that the past few months have seen the largest strike disruption in decades, with rail workers, ambulance workers and nurses taking unprecedented industrial action.
The right to strike is a fundamental one.
Rather than forcing through legislation that could exacerbate disruption and undermine workers' rights, the Government needs to show some responsibility, get around the table and start negotiating to find a deal.