Residents reassured over works
The authorities have once again reassured the public about surveying work in the borough as a councillor continues to raise concerns.
Published 15th Sep 2017, 15:53 BST

- 2 min read
Updated 27th Sep 2017, 11:39 BST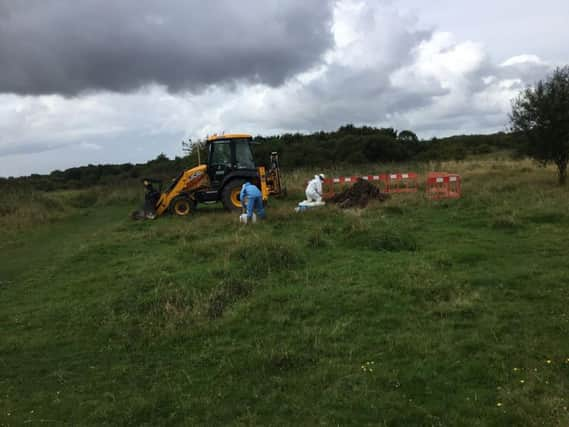 Peel Land and Property has stepped forward to say there is no reason for alarm at the activities of its contractor Arcadis in Hindley Green.
The intervention comes after Coun Bob Brierley raised numerous issues about the preliminary work on the South Hindley site, especially in relation to the possible discovery of asbestos.
Coun Brierley's attempts to get the matter more fully investigated have also been met with the response that this is not necessary.
The latest body to be involved is the Environment Agency (EA), which had a complaint submitted to it by Coun Brierley after the Health and Safety Executive (HSE) ruled the work was compliant with the law.
A spokesperson for Peel Land and Property said: "We are well aware of Coun Brierleys's concerns and we have tried to address them whenever he has raised them.
"Both Peel and the council are completely satisfied that the activities being carried out by the appointed consultants, Arcadis, are fully in line with industry standards and in accordance with the health and safety plan that has been prepared and which can be viewed on the Wigan Council website.
"Coun Brierley's concerns have also been considered by the HSE and the EA.
"Both organisations are completely satisfied with the work that is being carried out."
However, the EA's statement casts some confusion on Peel's view that the matter has been settled, suggesting instead that the enquiries remain open.
An EA spokesperson said: "We can confirm we received a report about preliminary works being undertaken at a site in Hindley Green highlighting a number of concerns, including potential contamination from a former asbestos factory.
"We have contacted the contractors and enquiries remain ongoing. Please report any environmental issues to our 24 hour Incident Hotline on 0800 80 70 60."
A local residents' group has also stepped into the debate, writing a letter to Wigan Council raising some specific concerns about the access route being used by Arcadis' vehicles.