Summerwear thief avoids jail
A woman who stole bikinis and towels from Primark has narrowly evaded time behind bars.
Published 30th Jul 2016, 13:00 BST

- 2 min read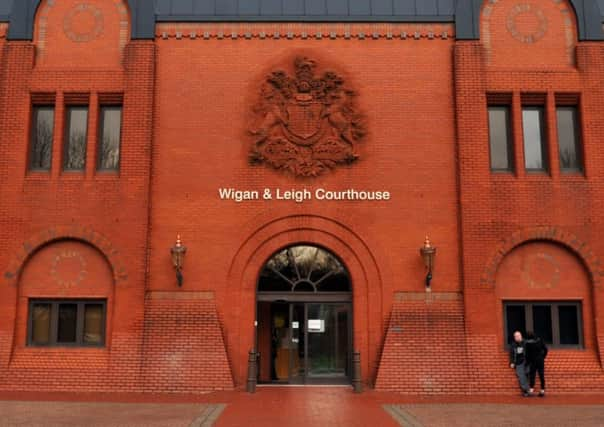 Angela Rigby, of Holme Court, Swinley, was caught after CCTV operators in Wigan town centre became suspicious when they spotted her carrying a large bag with hangers sticking out of it.
Wigan magistrates heard that as a result they alerted staff at Primark who reviewed their internal CCTV and spotted 36-year-old Rigby coming into the store and taking a number of items including footwear, bikinis and towels.
She pleaded guilty to taking £63.50 worth of clothing from the shop and also from stealing £33 worth of electrical items from B&Q in Leigh on May 7. The court heard she had been assaulted on Sunday and was not up to coming to court but admitted a bail offence in that she did not take steps to surrender when able to.
Graham Simpson, defending, said: "There was no craft or guile to these thefts. She has been frank and honest that she stole the items to fund her drug habit. Her addiction has so far cost her family and stable accommodation and the incident over the weekend was part of her involvement in drugs.
"She had been on methadone prescriptions but after missing a few appointments her script was stopped. When an addict's script is stopped, they do tend to take a step back and wait for them to be arrested because that is what inevitably happens. She is anxious to rebuild her life and be able to see her children again. She is trying her best."
The court heard that Rigby was back on methadone prescriptions and was working to try and seek stable accommodation away from other drug users.
But justices heard he had committed a number of offences, including shoplifting, since 2013 when she began offending to fund her drug habit which had started a few years before.
She was sentenced to three months' jail for each theft to run concurrently and 14 days for the bail offence to run consecutively, suspended for 12 months. She was also ordered to pay £85 costs and £63.50 compensation to Primark.