Black cab fares in Wigan have been hiked
Taxi prices in Wigan have been raised after council bosses gave the thumbs-up to a £1 increase that is "effectively a 10 per cent wage rise" for hackney carriage cabbies.
Published 17th Mar 2023, 15:45 GMT

- 3 min read
Higher costs of fuel, an increased cost of living and insurance premiums for drivers were all factors behind the decision, a meeting heard.
Ian Rogers, who appeared in Wigan Town Hall representing the Wigan Taxi Drivers and Owners Coalition, said the rise would essentially give drivers £50 extra a week or more depending on how many trips they do.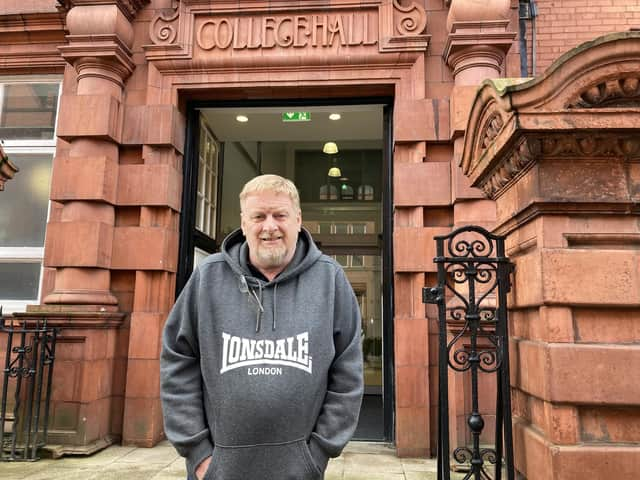 "It is an awkward one as we don't want to increase the rate too much," Mr Rogers told the Regulation Committee on Friday March 17.
"This is because for years Blue Star and Pemberton (private taxi firms) have been cheaper than us and they had two increases in the last 12 months and are now dearer than us.
"If we put a proper fare increase in, that could hurt us (because drivers could lose business gained from private taxis). This will give drivers £50 a week more – I see it as a 10 per cent pay increase."
Mr Rogers said that he didn't want to see a huge increase in fares otherwise they could lose business to private taxi firms.
Despite a portion of his 81 drivers wanting more, he said he believed a £1 raise was the best course of action as he claimed private taxi companies can 'drop their rates in the next 10 minutes' and become cheaper than the hackney carriages.
The Wigan Taxi Drivers and Owners Coalition doen't want to have to wait another few months to get approval from Wigan Council, which regulates its prices, to be able to compete again.
Breakdown of the new tariffs and charges:
Tariff one (Hiring begun from 7am to 10.59pm) becomes £3 start then 20p per 176 yards;
Tariff two (Hiring begun from 11pm to 6.59am or begun on any Bank Holiday other than those in tariff three) becomes £3.50 start then 20p per 140.5 yards;
Tariff three (Hiring begun from 6pm on festive bank holidays and before 6.59am) becomes £6 then 20p per 88 yards;
A charge of £35 (increase of £5) may be made for the soiling of the vehicle by travel sickness brought on by alcohol or drugs or for the soiling of the vehicle by animals carried in it.
Previously tariff three, when you get more than four people in a vehicle, was £1.50 per person (tariff one /two price). The coalition wants to double that to £3 per person on tariff three to bring it in line with double tariff one.
After the committee green-lit the proposals, Mr Rogers said that it has been a tough time for taxi drivers in recent months. He admitted that post-Covid, the night time business is picking up again but the train strikes are something that is hitting the cabbies hard – and is hoping for an end to the rail strikes soon for the sake of his business.
"Saturdays we're getting back to where we were. But the train strikes have killed us.
"A lot of our business at night time is people coming back from Manchester or Liverpool on the train and getting the taxi home. Over the Christmas period when the trains were stopped due to strikes, drivers potentially lost £300 over eight days in that time.
"Normal Friday tea time from 5pm to 11pm most drivers will do 11 to 12 jobs but during strikes they were doing three to four."