Main Wigan road to be widened again after bike and pedestrian upgrade is too much of a squeeze for HGVs
One of the main roads into Wigan is to be widened again - after new measures to slow down traffic proved over-zealous.
Published 19th Mar 2023, 04:55 BST

- 2 min read
For the latest phase of the borough's Bee Network, aimed at enhancing facilities for cyclists and pedestrians, has proved to be too much at the expense of motorised vehicles in Standish.
As part of works to create a safe crossing for walkers and pedal bikes over Preston Road near its junction with Pepper Lane the carriageway has been deliberately narrowed to slow cars and lorries down.
But there have been complaints that there is simply not enough space for two HGVs to pass and so so a 50m section of the kerb is to cropped back again.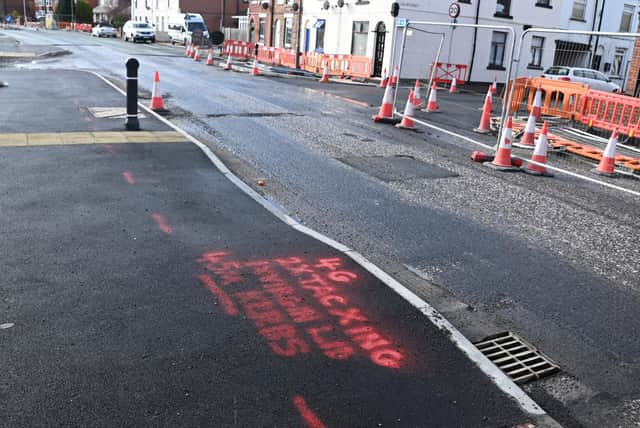 One resident of Preston Road, who did not wish to be identified, said: "We've had roadworks on here since January and the traffic has been awful. You expect that to ease once the job is finished but maybe not in this case.
"It's been the talk of the neighbourhood that the workmen have just made Preston Road too narrow.
"There are rules about this sort of thing. An A road should be wide enough for two lorries to be able to pass without their nearside wing mirrors overhanging the pavement."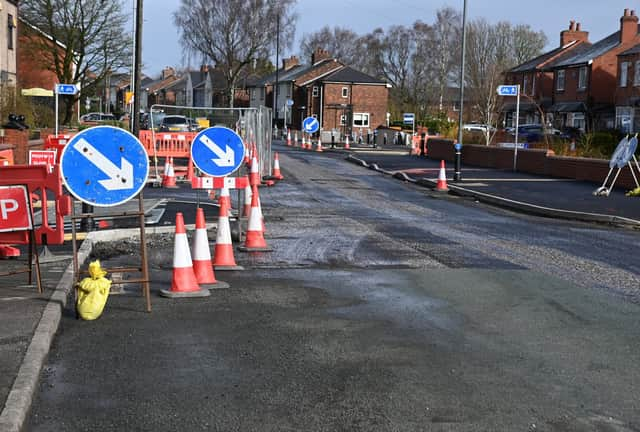 Another added: "I understand that they want to improve things for pedestrians and cyclists and in the long run discourage people from using motor vehicles, but this is one of Wigan's busiest roads, whether they like it or not a lot of traffic will still use it. And if it brings everyone to a standstill every time two lorries try to get by each other that's just going to cause more jams and create more pollution.
"They are creating a Bee Network but this work has also made a B road out of the A49!"
David Proctor, assistant director - planning and regeneration at Wigan Council, said: "The crossing being installed on Preston Road is part of a network extension to the Standish Mineral Line.
"This will link Standish with Shevington Moor, Preston Road and the off-road network accessible via Langtree Lane, providing a comprehensive Bee Network of walking and cycling routes for residents accessing local amenities and pupils getting to Standish High School.
"The footways have been widened to create more space for people using the new crossing. The widened footway will also protect the parking bays on the west side of Preston Road.
"The carriageway has been narrowed to the minimum width recommended by the guidance to facilitate this, and to slow traffic on the approach to the crossing. This narrowing is consistent with the existing road width between Pepper Lane and Langtree Lane.
"Following site observations and a review, it has been decided to move a 50m section of the new kerb line to provide a little more space for traffic, while still delivering a safe and accessible crossing for pedestrians and cyclists.
"The council is working with the contractor, Eric Wright, to undertake these works as quickly as possible, and the intention remains to complete the works in April."