Wigan student helping those self-isolating to go digital
A student is fronting an initiative to help people go digital - especially the elderly who have to self-isolate.
Published 2nd Nov 2020, 07:00 BST

- 2 min read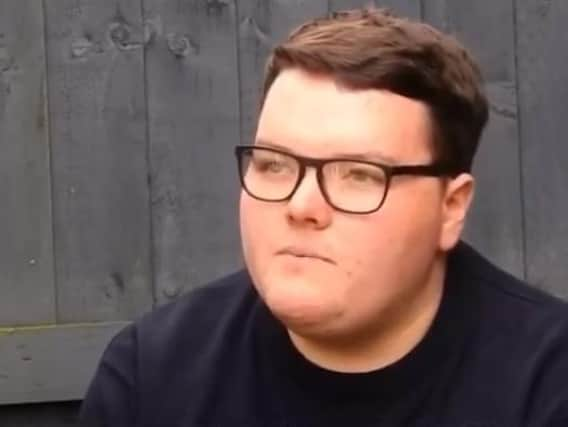 Sam Boffey, who is in his final year at Standish High School, was the first TechMate to sign up with Wigan Council to help others.
He uses his digital skills to help people get online and use the internet to enhance their lives, keep in touch with loved ones and look after themselves.
Sam said the scheme had helped a lot of people over lockdown and allowed them to connect with friends and family through technology.
He said: "The TechMate scheme is a programme that was launched by the digital team of Wigan Council. It aims to help people who are socially isolated and don't have access to digital technology to get online through the help of there own personal Tech Mate.
"The programme has been extremely beneficial to many people over Lockdown and has enabled people to connect with friends and family through technology.
"I was the first TechMate on the scheme and have helped to pioneer the programme and engage over 50 more people to get involved with the number constantly rising. The scheme is great and highly beneficial to me and to the learners. I would recommend anyone thinking of getting involved to sign up."
As a TechMate, people use their passion for digital to transform the lives of some of the borough's most in need residents, while adding something invaluable to your CV. Those involved will provide one-to-one support over the phone or via video to help people learn basic digital skills, such as using the internet, email and everyday apps, and communicating with friends and family online through social media and video calls.
Staying safe online, transacting online - using council and government services and banking / shopping, and creating documents and taking and sharing photos, are amongst the other things support is provided for.
Most TechMate sessions run for one to two hours each week and participants are encouraged to keep things flexible and arrange calls at times that suit both them and their TechMate learner.
If you would like to become a TechMate, visit https://www.wigan.gov.uk/…/…/Volunteer-to-be-a-TechMate.aspx