Wigan mum received 'threatening' tax letters after son's tragic death
The town hall is reviewing its council tax procedure after the grieving mum of a young Wigan man was bombarded with 'threatening' letters and court summons just weeks after his tragic death.
Published 9th Aug 2018, 10:54 BST

- 4 min read
Updated 13th Aug 2018, 11:33 BST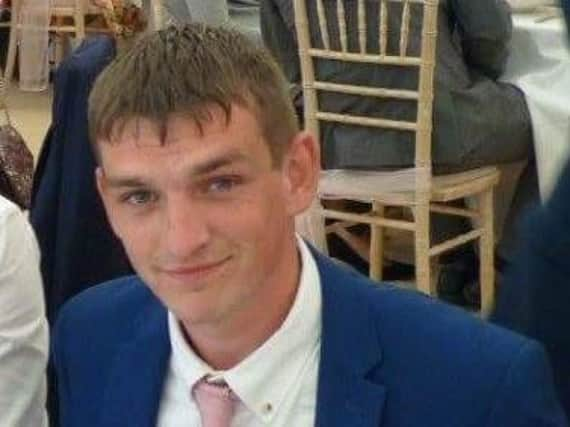 Katy Jolley from Hindley has called for Wigan Council to conduct an overhaul of its council tax services after her mum 48-year-old Anita Jolley was hounded for £100.38 of unpaid fees following the shock death of her son.
The family's world was torn apart on April 18 this year when Joe Jolley died aged just 23 surrounded by his family in Wigan and Leigh Hospice.
The dad-of-one, who had moved from his mum's home in Leigh to his own place in Bickershaw, fell ill in late March and was diagnosed with a rare and aggressive form of cancer two weeks prior to his death.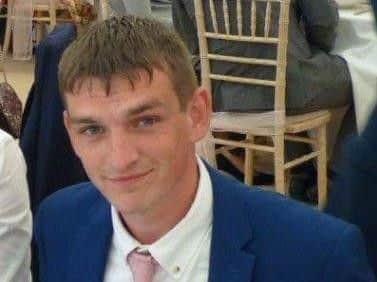 After suffering with slurred speech he was taken into hospital with what his family thought was a stroke, but doctor's found numerous tumours, including one on his brain. Joe never returned home.
Katy, 32, described the "appalling experience" which followed as she, her mum Anita and sister Chloe, mourned the loss of a "cheeky" "popular" and "unforgettable" man.
"Two weeks after Joe died my mum got a letter from the council tax department addressed to his next of kin," she said. "She was really distressed.
"Anything with his name on was upsetting at that time. I explained the situation to them over the phone and said he was only 23, he had no insurance he didn't even have the money to pay for his own funeral. He didn't expect this would happen.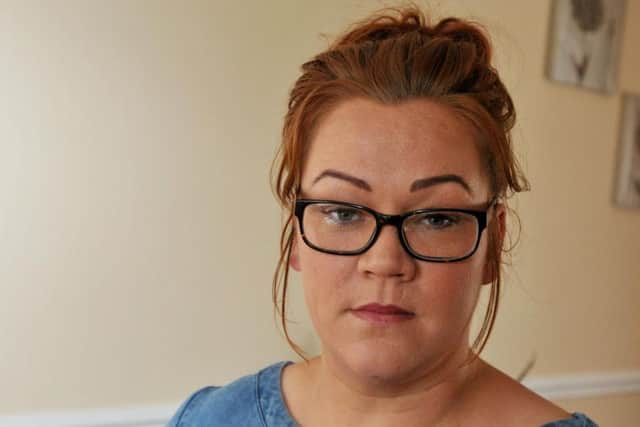 "It's only £100 but that's not the point. I was told that it's a debt and it needs paying. No one ever got back to me.
"Then we got a more threatening letter. I rang them again. I explained that in the final month he was only in his home for a week. He was in hospital and a hospice for the rest of the time.
"Joe was up to date with his council tax it was just these four weeks at the end of his life and he passed away before he could pay it."
Katy, instead of taking time to grieve for the loss of her little brother, was forced to call town hall staff again to try and explain the situation.
However just a week later, her mum received another letter saying that if the debt was not paid within seven days, she would be taken to court.
In an effort to try and protect Anita from the devastating situation she was in, Katy visited Leigh Life Centre to speak with someone face to face.
"I was told that Joe should have let them know that he was terminally ill - he was ill for two weeks not being able to talk then two weeks later he passed away.
"I was then asked if me or any of my family had let them know. We didn't let them know because we were by Joe's bedside every night in hospital. It was the last thing we were thinking about.
"I was then told word for word "well we aren't psychic. If someone had let us know then you wouldn't be in this situation".
The outraged mum-of-one has been fighting to have her brother's tax written off ever since and was finally given the good news after the Wigan Observer contacted the town hall for comment.
"It's not about the money," she explained. "Knowing this happens on a daily basis to people who are grieving and going through possibly the worst times of their lives made me realise the debt being wiped wasn't my focus anymore.
"Changes need to be made and families need to treated with more respect and met with compassion and help when they contact the council not just seen as a way to retrieve debt
"I'm just glad that my mum has me and my sister. I have found it upsetting and distressing but my mum is barely getting by day by day. She would have been bullied into a corner until she paid it, which I'm sure happens every day.
"Everyone one knows what it's like to lose someone. Not everyone can even imagine what it's like to lose a child. I don't even want to think about how that feels. "When you have buried your 23-year-old son and no one is showing you any compassion, understanding or empathy. It's wrong.
"This is a woman who pays her own council tax, all of her bills and everything being pestered for a small debt of her son's who didn't inform them that he was dying."
Lesley O'Halloran, Assistant Director of Customer Services at Wigan Council said: "We would like to sincerely apologise for any additional upset caused to Katy and her family. We have been in contact with them to personally pass on our apologies as well as our heartfelt condolences.
"As a council, we always strive to ensure our services take into account sensitive circumstances such as bereavement, but we acknowledge that on this occasion this was not the case.
"We have confirmed with Katy that the debt relating to the outstanding council tax bill has been wiped out and we will write to the family to confirm this does not need to be paid.
"We understand the family's concerns and as a result of their experience, we are reviewing our process to ensure that this does not happen again."