Wigan schoolchildren given lessons on the eco-friendliness of their new local health centre
Wigan pupils got creative to learn more about the sustainable development of their new local health hub,
The OneMedical Property team visited Aspull Church Primary School to work with the children as part of the development of a community orchard for Aspull Health and Wellbeing.
The orchard is due to open in the early summer and complements the previous work OneMedical Property carried out to re-develop the pre-existing medical centre site which opened to patients in February.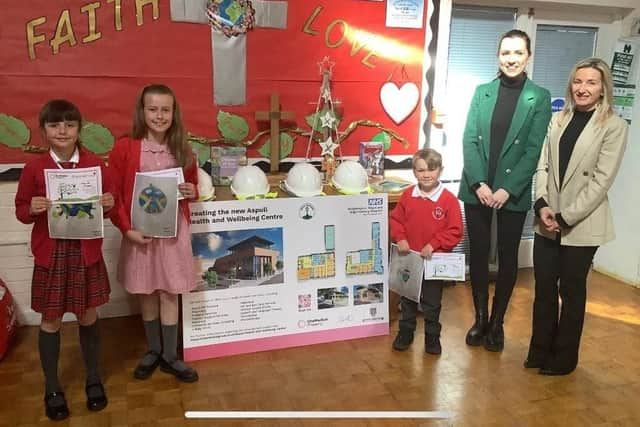 The new Aspull Health and Wellbeing was awarded an "Excellent" BREEAM rating for the building, and the community orchard is one more string to that bow, adding an extra level of sustainability; from carbon capture through to a lifestyle and healthy eating legacy the whole community will be able enjoy.
The children were asked to design a logo for the community orchard which will be displayed on its noticeboard.
They worked both in class and at home on their designs with OneMedical Property returning to the school to deliver some eagerly-awaited results, awarding four prizes from the over 100 entries received.
The two winners and two runners-up received some design and build-related prizes in the shape of Lego with which they can build their own environmentally-friendly health centres of the future.
A spokeperson for the health centre said: "Look out for the winning entries and others which will be framed and hung on the walls in Aspull Health and Wellbeing!"