Broadband price rises 2023: How much your bill will increase according to your provider - from BT to Vodafone
 Broadband prices are set to rise in line with inflation this spring, adding more pressure to families during the cost of living crisis - here's what to do about it.
Watch more of our videos on Shots! 
and live on Freeview channel 276
Visit Shots! now
Millions of broadband bill payers are likely to see their bill rise by over £100 this spring because of price hikes, adding more pressure during the current cost of living challenge. Mainstream broadband providers such as BT, EE, Plusnet, TalkTalk and Vodafone all have the right to raise prices with inflation, which is set to impact nine out of ten broadband customers, according to Broadband Genie.
Why is this happening? Well, leading broadband, mobile and phone providers tend to base their annual price rise on inflation figures (CPI or RPI). The increases are then published in January and introduced to consumer bills between March and April. Providers also add an additional 4% for increasing business costs.
Matt Powell, editor atBroadband Genie, said: "Broadband may only be a small proportion of a household's monthly outgoings, but we're at a point where every little bit matters. The UK is feeling the pressure of the cost of living crisis and providers should take this into consideration when pricing products for this year."
How much will broadband prices rise?
According to Money Saving Expert, broadband prices for these six companies are set to increase as follows:
BT: 10.5% CPI + 3.9% = 14.4%
EE: 10.5% CPI + 3.9% = 14.4%
Plusnet: 10.5% CPI + 3.9% = 14.4%
Vodafone: 10.5% CPI + 3.9% = 14.4%
TalkTalk: 10.5% CPI + 3.7% = 14.2%
Shell Energy: 10.5% CPI + 3% = 13.5%
Sky Broadband and Virgin Media have so far not used the CPI inflation figures as the basis for their broadband price hikes and upped their prices by an average of £43 and £56 respectively last year instead. The companies are yet to confirm the approach they will take this year.
It's worth noting that even if you are under contract, your broadband provider is still entitled to increase its prices.
What customers can do about broadband price rises
Switch broadband provider
Matt said: "Many broadband contracts start at a discounted rate and once the customer has completed the minimum term - usually 12, 18, or 24 months - your provider may shift you to a higher rate. Switching is often the best way to save money on broadband as you'll be able to take advantage of special offers for new customers, which can include discounted monthly prices and free gifts."
Haggle your broadband contract down
"Even if you're otherwise happy with the service, don't let your broadband contract continue without checking to see if you can get a better price," said Matt. "Providers reserve their best deals for new customers, so you may not get the same deal as you see advertised online, but you can still save money.
"Give your provider a call and see what they'll offer you to stay. You might also find existing customer deals available through your online account."
Slow broadband - what are your rights?
Matt said: "When you sign up to a broadband contract, providers will give you an estimate of the speed. This is usually accurate, but you might find it's slower than expected.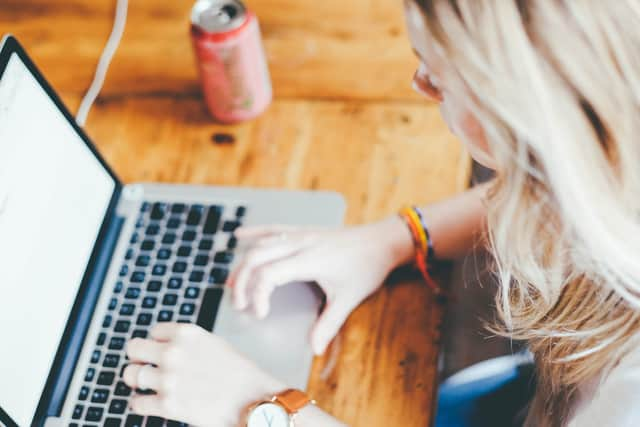 "If your provider has signed up to the Ofcom broadband speeds code of practice you've got extra rights. If the speed falls significantly below the estimate and your provider can't fix the issue within 30 days, you have the right to cancel and find another deal no matter how long is left on the contract."
Matt said: "If you experience a price increase not related to inflation, your provider must inform you 30 days in advance to give you time to switch or cancel your contract. You also have the same rights if your provider increases your contract beyond the rate of inflation."
Note that this only applies to price rises not related to or that exceed inflation rates.
If you receive benefits like Universal Credit, investigate social tariffs
"Social tariffs are discounted broadband products with mainstream providers, they're cheaper than many regular deals and you'll receive the same level of service as anyone else on the network," said Matt. "Around 4.2 million households are eligible but the majority have yet to take advantage of the savings available."
Play your 'get out of jail free' card via a cooling-off period
Matt said: "If you only recently signed up with your provider, you can play your get out of jail free card. You have a 14-day window from the activation date to cancel your broadband contract, no questions asked. For instance, if you see a better deal, get hit with a price increase, or just don't like the service you're receiving, you have the right to cancel the contract. Just don't expect to still receive any freebies they promised you."
Speak to your provider if you need help
Finally, Matt added: "If you're struggling to pay your broadband contract, let your provider know as soon as possible. Non-payment won't mean you'll lose internet immediately but informing them of your situation will help them work with you to reduce costs and avoid further problems."