Six ways to save money on rail tickets: Experts reveal hacks to use when travelling by train
Those who travel by rail know only too well how expensive it can be, which is why cheap train ticket site, Split My Fare, is offering their top tips on how to make a saving.
Rail travel experts have revealed some of the best money-saving tricks you could use for train journeys, helping to make your money go further. In the wake of the new government rule imposing an up to £100 fine for fare dodgers, not purchasing a valid ticket is not worth the risk.
But with the ongoing cost of living crisis, finding the most cost effective way when it comes to travelling by train is also a must, be it purchasing a ticket way in advance to avoid last minute price hikes, or just taking advantage of the compensation scheme if the train you're meant to get on is delayed.
Additionally, if you are able to, travelling off-peak times could also save you some money. Here are some more tricks that could keep your finances on track when it comes to rail travel, according to experts from cheap train ticket site Split My Fare.
Six ways to save money on rail tickets
Book train tickets 12 weeks in advance for best discounts
Advance fares are much cheaper than flexible tickets, and as they are usually available around three months before the date of travel, there is plenty of time to finalise plans before purchase. A single journey from London to Manchester is up to 25% cheaper when booked in advance with the advance ticket costing just £39.40 compared to a £68.20 flexible ticket.
Even if you can't book tickets this far ahead, advance tickets may be available up until an hour before departure. Tickets are subject to availability and can often sell out in busy periods due to high demand, so be sure to book your travel as far in advance as possible, especially if you are travelling for an occasion that is likely to see busy railways.
Use railcards for an average saving of £199 per year
While railcards might seem like an expensive investment for those who don't regularly travel by train, do not underestimate their worth. Most railcards mean you could save up to 1/3 on train fares. With this achieving an average annual saving of £199, often the railcard will pay for itself within the first two or three journeys.
Renew railcard before birthday to save more for longer
Buying or renewing a 16-25 railcard the day before your 24th Birthday if you are buying a three-year railcard, or the day before your 26th if you are getting a one-year railcard will extend the life of your railcard.
According to Split My Fare, this simple trick will ensure you are eligible for the associated discount for almost an entire extra year, saving an average of £199. The same trick for a 25-30 railcard with renewal or purchase done just before the 31st birthday, can also earn an extra year's discount.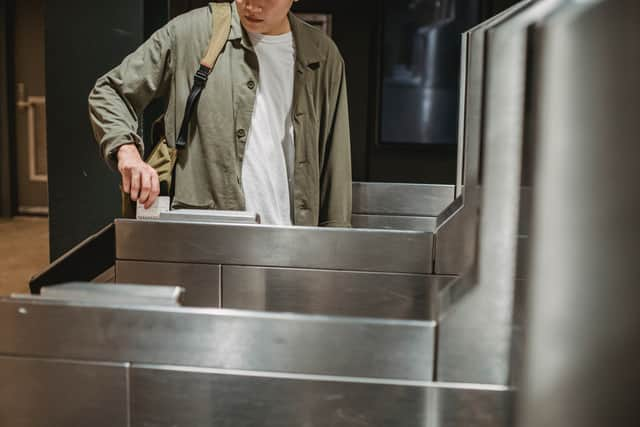 Travel off-peak to save up to 34%
The cheapest tickets are available when you travel in off-peak times. Generally, any time post 9.30am in large towns and cities, and 9am for other locations is considered off-peak, while weekends and bank holidays are always off-peak. A single journey from Oxford to London Paddington drops by almost ten pounds when the departure time is after 9.30am, a discount of around 22%.
So, if you can be flexible with your departure time, a journey delayed by just a few minutes can prevent you from spending extra money on anytime travel tickets. Some train operators also provide super off-peak tickets which can be even cheaper, and all railcard holders get 34% off all off-peak fares, proving again that railcards are worthwhile for those planning multiple train journeys.
Get refunds: Train ticket compensation schemes
Different train operators have individual compensation schemes, but all allow you to claim when you're delayed. You may be entitled to a refund if your journey was delayed by as little as 15 minutes. While most delays are very minor, 30-40% of railway trips do suffer some form of delay, and 84.2% of claims are compensated, so it's always worth checking if you are entitled to your money back.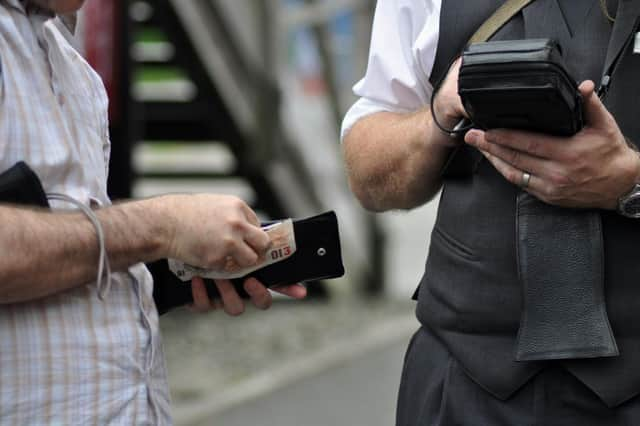 Information on compensation and refunds for all operators can be found on the National Rail website under 'Compensation for Delays'. You should aim to make your claim within 28 days of the departure date and, crucially, you must always keep your tickets to be with a chance of being compensated.
Industrial action remains a prospect likely to affect journeys over the winter period, under National Rail policy, anyone whose service is cancelled, delayed or rescheduled will be entitled to a refund from the original retailer of their ticket.
Travel together to save on tickets
If there's someone you regularly travel with, the Two Together railcard earns up to a 1/3 discount for both passengers. If you're making your journey in a group of 3 to 9 people, GroupSave cheap tickets could be purchased from Split My Fare with 1/3 off routes during off-peak hours.
All tickets must be booked together, and all passengers must travel together, so make your plans to capitalise on this. GroupSave is not available with every operator so it's worth checking all of your options in advance.