Tesco unveils largest chocolate egg range ever ahead of Easter - including brands such as Lindt & Maltesers
Tesco are the biggest supermarket in the UK boasting over 2,800 stores - and have announced its largest ever chocolate egg range for Easter
As we edge closer to Easter, British supermarket Tesco has unveiled its largest chocolate egg range ever, including 48 exclusive Easter Eggs that shoppers will only find in-store and online at Tesco.com.
From crunchy white chocolate Biscoff to bubbly mint Aero, caramel-cookie KitKat and many more, there's a flavour to suit everyone at Tesco this year with gluten free eggs also available.
Easter is one of the biggest holidays in the UK every year, and is one of the most celebrated, with activities such as Easter egg hunts a common occurrence. According to GWP Group, it's estimated that 80 to 90 million Easter eggs are eaten each year in Britain.
Plant based shoppers won't have to miss out with more than 15 options at Tesco this year. The brand new Wicked Kitchen Salted Caramel Flavoured Chocolate Egg is a great option for those who are vegan.
Classics are also returning, such as the popular Cluckie character. However, this will return with a slight twist as this year they'll be available in both white and dark chocolate for the first time.
What are some of the exclusive options in the Easter chocolate range at Tesco's?
Tesco Free From Cluckie The White Chocolate Chick 100G, £3.50
Tesco Milk Chocolate Bunnies 75G, £1.00
Kinder Bueno Mini Eggs 80G, £2.75 - New & exclusive to Tesco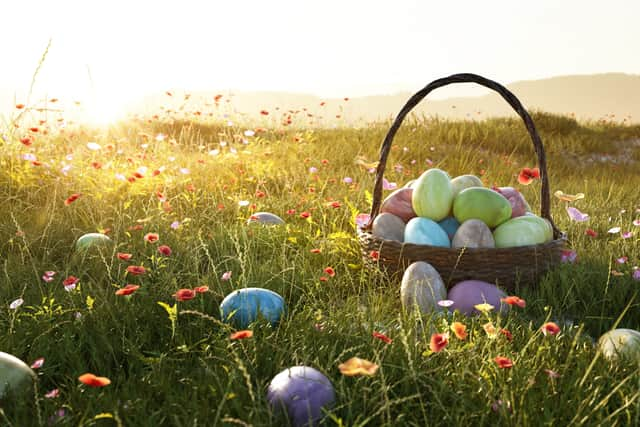 Tesco Free From Popping Candy & Mallow Choc. Bar 120G, £2.50 - New & exclusive to Tesco
Lindt Easter Gold Bunny Strawberry White Chocolate 100G, £2.75 - New & exclusive to Tesco
Lindt Milk Chocolate Egg With Salted Caramel Truffles 260G, £9.00 - Exclusive to Tesco
Maltesers White Chocolate Egg With White Truffles 287G, - Exclusive to Tesco