Which women's ski jacket is best? Reviews of ladies' snow-proof coats from North Face, Helly Hansen, OOSC
Our top-rated snow-proof jackets are perfect for taking to the slopes in style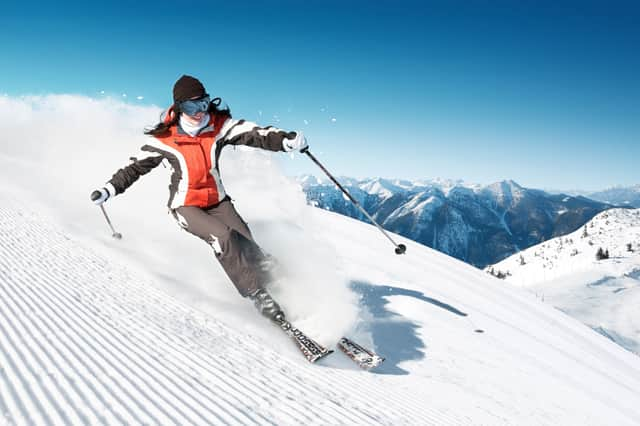 This article contains affiliate links. We may earn a small commission on items purchased through this article, but that does not affect our editorial judgement.
Getting ready to hit the pistes? A warm, waterproof, snow sports-specific jacket is a must to keep you skiing or snowboarding happily in sunshine or whiteout. Snap up one of our ten favourites for beginner and pro snow riders alike as the winter season gets ready to kick off.
A good ski jacket should be two things - warm and waterproof. A generic waterproof jacket will do if you're just trying skiing or snowboarding out for the first time, but a good snow-specific jacket will have extra design goodies to keep you cosy, dry and happy at sub-zero temperatures, and thus is worth investing in for a regular ski holidays or for working in the mountains.
Best ski jackets for women at a glance
What should I spend on a ski jacket?
There's no avoiding it – ski jackets are expensive. They'll last you years, though, so it's worth splashing the cash on a quality design. Pick a jacket you'd be happy to wear for cold weather walks and winter in the city at home, to make it worth the spend - we'd recommend aiming for something around £150.
Look for a jacket with a warm padded insulated lining such as fleece or down, or a 'shell' jacket without insulation that you can wear over a mid layer. A ski jacket must also be water (and therefore snow) proof – pick something with a hydrostatic rating (this is a measure of how waterproof material is) of more than 1,500mm, and ideally 3,000mm and above, so it can resist falling snow.
We also recommend jackets with ski-specific features such as inner sleeves with thumb holes (these keep your sleeves from riding up and leaving a gap between sleeve and glove), a lift pass pocket in the left forearm, a snow skirt (an inner, tighter bottom layer that does up with poppers and stops snow seeping in if you fall over), inner pockets for your phone and wallet and a well-fitting hood.
If you're venturing off-piste or going ski touring, a built-in RECCO reflector (a chip that helps rescuers to locate you in case of an accident) is a recommended extra. Ski wear often comes in bold colours and patterns - it's worth going for something bright as opposed to plain black or white as your friends will find you easier to spot on busy pistes.
We've included some longer-length jackets on our list – these are often favoured by snowboarders but they're great for skiers too, as they add extra warmth and don't ride up when you're getting active. And we've included a one-piece ski suit for anyone keen for a fuss-free ski outfit. See you in the mountains.
Winter warmers