Best outdoor patio heaters UK 2021: electric outdoor heaters from Wayfair, Argos and Cuckooland
The summer is proving fickle - an outdoor heater will ensure you can still enjoy the pleasures of BBQ season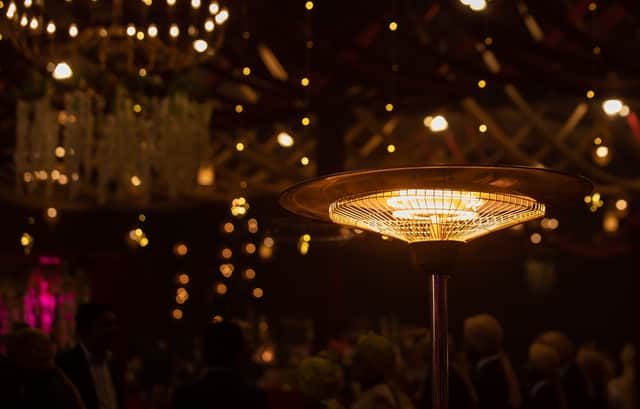 This article contains affiliate links. We may earn a small commission on items purchased through this article, but that does not affect our editorial judgement.
With National Barbecue week on the horizon, (July 5) it's disappointing to see the weather isn't playing ball to accommodate alfresco dining.
But a handy, durable outdoor heater will ensure you can still enjoy outdoor entertaining and eating without any discomfort. From electric heaters to firepits, a source of warmth will make for a delightful evening - and will be a sound investment in the fickle British summer.
Here are seven of the best that are available right now, with something to suit every space and budget.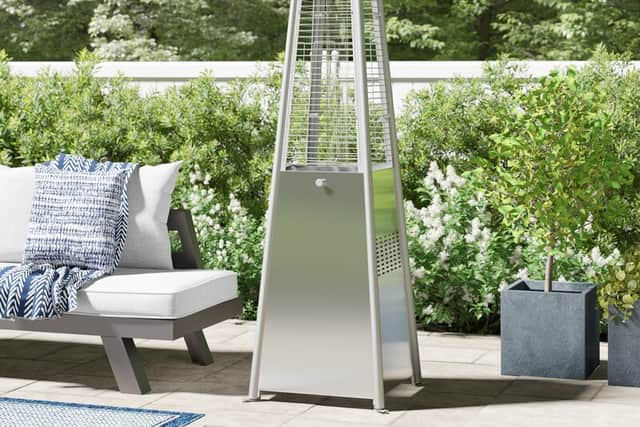 This propane patio heater is a great way of keeping warm during cooler evenings and into the winter. With a propane gas bottle, it's made from stainless steel and has safety netting to protect you from the flame, along with a tilt switch for extra protection if the heater is moved when on.
Designed for ease of use, you can adjust the heat to find your perfect temperature. A great item to have all year round so you're ready for when the colder nights come.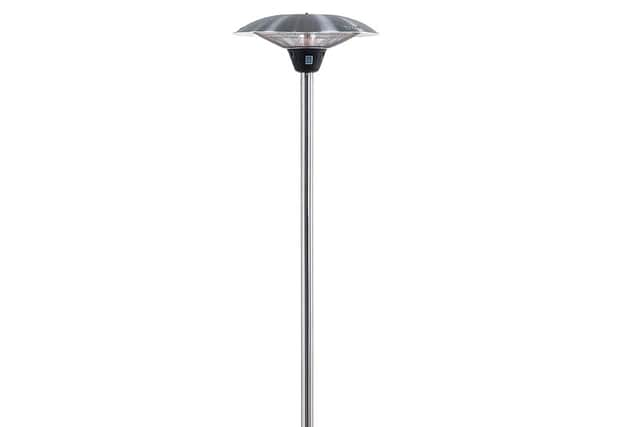 Crafted from stainless steel and high-quality aluminum, this patio heater will not only bring heat to your outdoor space but will also look elegant. Stable, it takes up little space so it's suitable no matter what size of garden you have.
Thanks to the functional construction,the warmth is spread evenly and not affected by the wind. The infrared heating mechanism gives out heat instantly and will give you a glowing feeling, similar to sun exposure. It's also portable and can be placed on a dining table, ground or small table.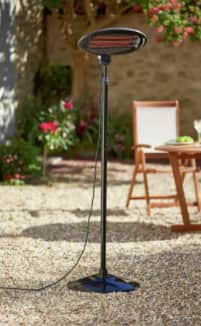 This versatile heater is made from durable steel with aluminium casing. The height is adjustable, and it has three heat settings, up to 2000W, so you can adjust the temperature to suit your preferences. Silent and clean to run, with no fumes or emissions. We love that it's an economic device, with long lasting bulbs capable of a 3000 hour lifespan, containing infrared quartz elements. According to Argos, it costs just 29p an hour to run this heater on the maximum power setting, so it's great all round for the budget conscious.
There's also a safety tilt cutout so you can be sure yourself and your guests will be protected, no matter what.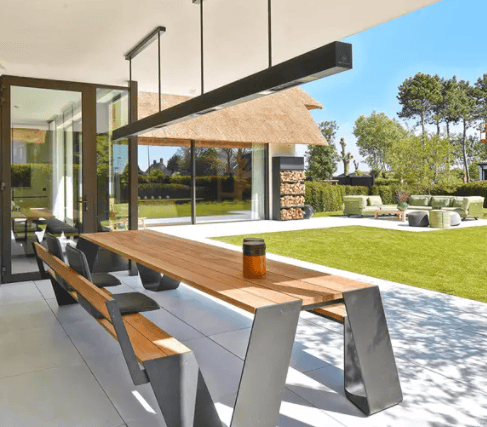 This versatile pendant light not only offers a built in heater but also a misting cooling system so you can be prepared whatever the weather. Its contemporary finish adds a stylish addition to your alfresco set up but it also has brilliant functionality.
The light is dimmable and comes with a remote so you can turn it one and off in an instant with ease and convenience. The heating element comes with two levels too so you can adjust the temperature to suit your needs. If you choose the misting version of the BEEM, you'll be able to control via a Bluetooth smart phone app. You can choose from four sizes, between 230cm and 520cm, and all are made to order.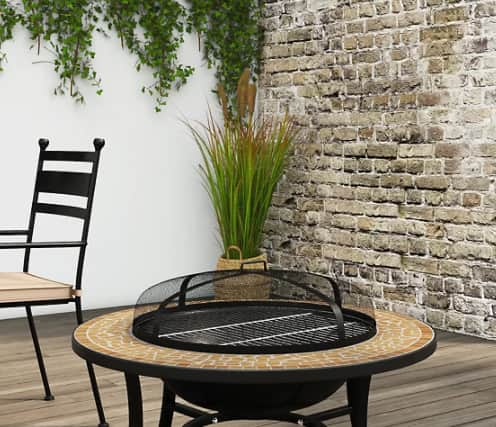 A classic, Mediterranean feel fire pit, with intricate mosaic detailing on the round border and a black metal frame. With a mesh lid for safety and a protective powder coating for a high-quality finish. This fire pit has been made with corrosion resistant metal and painted frames with real marble mosaic design. Easy to clean and maintain, it can be used as an outdoor coffee table, patio heater and for cooking on a grill.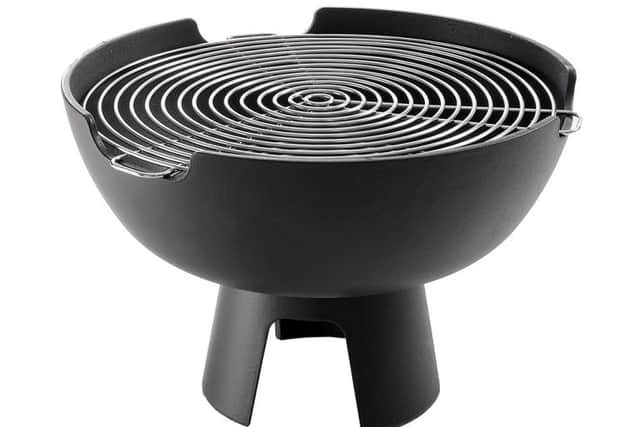 Fashioned entirely from cast iron, the fireplace is movable to avoid any possible interference with the wind. It's the perfect way to help keep yourself warm on the cooler summer nights, while also making a great statement piece for your outdoor space.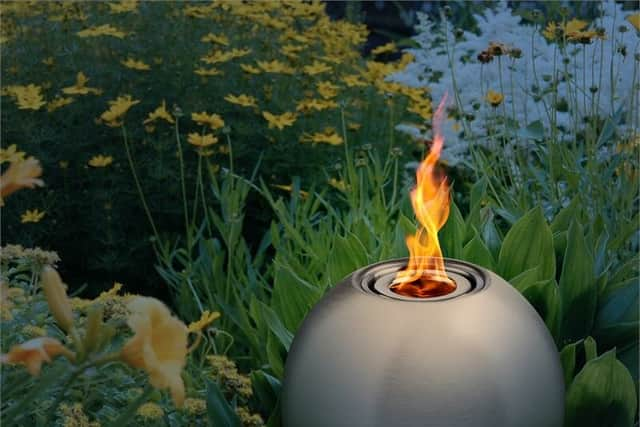 The supernova fire bowl is made of brushed stainless steel which reflects its own fire with a slight shimmer and will create an enchanting atmosphere in your outdoor space.
Thanks to the environmentally friendly bio-ethanol, neither a chimney nor a flue is required and there's no sshes, no smoke and no pollutants.
The foam plate on the underside is non-slip and scratch-resistant, as well as heat-insulating, so that the decorative fire bowl can be placed on sensitive surfaces without hesitation.