Ex-Wigan Athletic star reveals bizarre reason for transfer collapse
Antonee Robinson has lifted the lid on the collapse of his dream move from Wigan Athletic to AC Milan three years ago - with COFFEE to blame!
Published 6th Feb 2023, 11:43 BST

- 2 min read
Updated 6th Feb 2023, 11:44 BST
The USA international, now with Fulham, was on the verge of joining the Italian giants in January 2020.
However, with a £6million fee having been agreed, an issue with the medical on deadline-day put paid to it happening.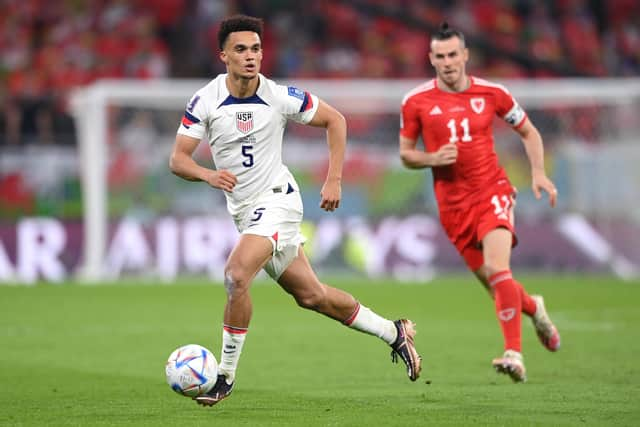 It was initially thought Robinson had an underlying condition relating to his heart.
However, after further tests - and after a planned operation had to be scrapped due to Covid - it turns out the truth was far different.
"I was in hospital doing loads of tests and scans on my knees and back," Robinson told the Guardian. "They gave me a max exertion test on a Wattbike and were asking if I'd ever had any issues with my heart.
"I said: 'No' but then they sent me to another hospital to do another ECG and when they got the results they sent me to Milan's headquarters.
"My agent's there with (Paolo) Maldini and all the higher-ups of Milan and I'm expecting to sign my deal.
"But they said: 'We can't do a deal because something's flagged up with your heart.'
"It was deadline day and it would take a minimum of three days to find out the problem, so they couldn't risk signing me.
"They were all talking so much but I'm just sat there staring at the floor and thinking: 'Of course it's not happened.
"I was having ectopic heartbeats, which is basically an insufficient heartbeat," he added. "Up to 5 per cent is OK but I was having double that.
"It was making my heart dilate, which means it was overworking and growing in size.
"It could have approached failure if it hadn't been caught. So that [Milan] medical gave me the chance to catch something I didn't even know I had."
Robinson then recounted the chain of events - including cutting coffee out of his diet - that saw a planned operation scrapped at the last minute
"When they went to do the operation they didn't see any more insufficient heartbeats," he added. "They came to the conclusion that my heart's sensitive to caffeine and I just needed to cut out coffee.
"Two weeks later I played my first game in six months against Huddersfield and it was a big relief."
Robinson's form since joining Fulham in the summer of 2020 – after Latics were placed into administration by the club's former owners – has seen him linked with Manchester City.
The Premier League champions were linked with a £35million move in the January transfer window, which would have had the attention of Latics' bank manager.
Due to a clause in the deal which brought Robinson to the DW from Everton in 2019 – at the behest of former CEO Jonathan Jackson – Latics are entitled to 20 per cent of any profit Fulham would receive over the £2million they paid for him.