Major sponsor pulls out of Wigan Athletic partnership due to 'trust and confidence' concerns
Wigan Athletic have been dealt a massive blow with the withdrawal of support from local firm 3PL - the principal sponsors of the club's Academy.
Published 26th May 2023, 20:19 BST

- 2 min read
Latics were already reeling from the blow of seeing their four-point deduction next season doubled to eight, having failed to satisfy a requirement from the governing body for future funding.
And this latest blow will only exacerbate concerns among the fanbase regarding the future of their club.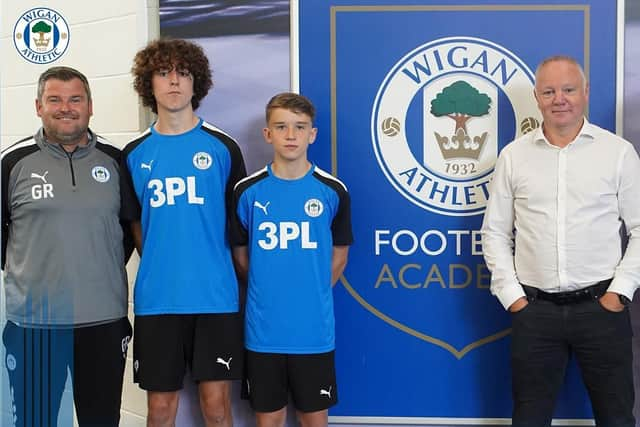 "Following much deliberation, and despite the most recent club announcement, it is with regret and sadness that we confirm our decision to end our long standing commercial association with Wigan Athletic," said a 3PL spokesman.
"As a result we have terminated our official partnership with Phoenix 2021 Limited.
"Following the well-publicised difficulties in prior seasons, we rightly sought and received reassurance from senior figures at the club ahead of the 2022/23 season.
"This led to a renewed optimism in committing our continued support of the famed 3PL Wigan Athletic Academy, who once again have done an amazing job in such difficult circumstances.
"In further extending our association, we had high hopes of a bright and stable future for the football club.
"Regretfully the off-field headlines have taken centre stage in recent months, and subsequent events have fallen below our minimum standards.
"Trust and confidence are essential ingredients to lasting relations and on closer reflection we feel that our business values are no longer aligned.
"The ongoing uncertainty and instability surrounding the club would make ongoing sponsorship increasingly challenging, leading us to withdraw our support indefinitely as we take a temporary break from sponsorship.
"We wish to duly recognise the continued endeavours and respectful resilience of all those associated with the club including the fans, the staff, the suppliers and the wider footballing community.
"You truly embody the very principles of our club motto: 'Progress with Unity'.
"As a business with deep ties to the town and our football club, we remain hopeful of a brighter future and a fresh start in whatever guise that may be, where the focus is back on the pitch and not off the pitch.
"Finally we would like to place on record our thanks to Phoenix 2021 Limited for the opportunity to be officially associated with Wigan Athletic Football Club.
"The company will be making no further comment at this stage."