Talking football: 'We know Paul Cook, Sam Morsy and the lads will not let us down on the pitch. They never do. We can only hope those tasked with saving the club off the field are just as heroic...'
Almost 12 months since the campaign started in earnest last August, Latics will finally complete their Championship season on Wednesday night against Fulham.
Published 21st Jul 2020, 20:18 BST

- 2 min read
Updated 21st Jul 2020, 20:24 BST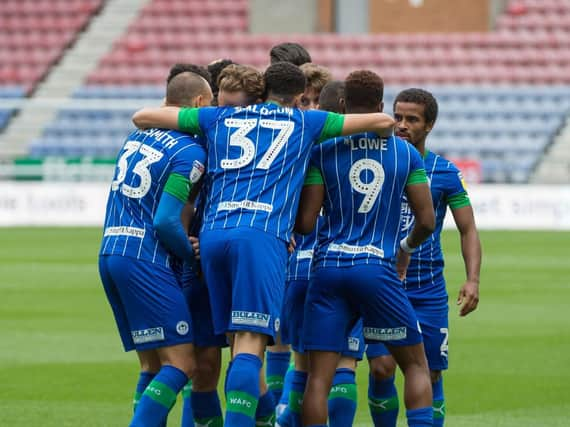 Now this lot don't usually do things by halves but, even by their standards, season 2019/20 will go down in history as one of the more eventful.
Latics, of course, have already come up with two of the greatest escapes in football history to escape relegation during the Premier League years.
But twice in one season? That would surely eclipse anything that's gone before.
As recently as late January, Latics were odds-on for relegation back to League One, having somehow conspired to throw away 31 (THIRTY ONE) points from winning positions.
Whatever happened in a team meeting – a 'CRISIS SUMMIT' – at Euxton prior to the visit of Sheffield Wednesday on January 28 will remain a secret to those inside those four walls. But it sparked the most incredible turnaround imaginable.
From then on, Latics stopped conceding sloppy goals – any goals! – and suddenly found their collective shooting boots.
From then until now, their record is favourable compared to every single other team in the division. Including away wins at the top two, Leeds United and West Brom.
The 3-0 spanking of Stoke on June 30 pretty much secured their safety with six games to go. Heck, the upturn meant it was even mathematically possible to reach the play-offs!
However, on the morning of July 1, everything changed.
The fight for survival on the pitch, which had been won, had now been replaced by an even greater fight for survival – off the pitch.
Even the loss of 12 points due to the club being placed into administrators by the owners – against the wishes of the UK-based directors – now paled into insignificance against the very scary, but very real, possibility of there not being a football club in Wigan beyond this summer.
Since then, it's been all hands to pump. The magnificent Latics fans – and the town itself – has come together, and showed we will not take this lying down.
And while the administrators have been working to try to find the club a new buyer, manager Paul Cook and his players have been going above and beyond the call of duty to keep the club's head above water.
Having seen 80 per cent of their salaries withdrawn.
Wednesday is very much D-Day – on and off the field.
In the evening, Latics will hope three points against a Fulham side still in with a shout of automatic promotion will keep them up – even with the loss of 12 points (which has been appealed).
They must also rely on rivals Charlton or Luton failing to win their last fixture.
But hours before the game, there may be even more significant developments, with the 21-day period for prospective owners to declare an interest over, leaving the administrators to select a Preferred Bidder(s).
We know Cook, skipper Sam Morsy and the rest of the side will not let us down on the pitch. They never do.
We can only hope those tasked with saving the club off the field are just as heroic.
And once again...'Believe'.